Software & App Development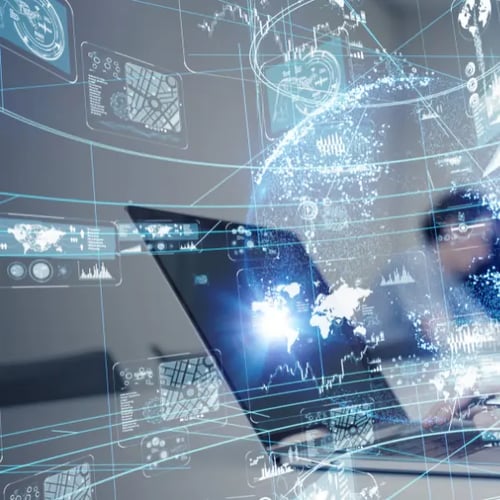 Expand Your Digital Footprint Across Mobile And Web
We work with you to understand your digital customer journey and provide creative custom solutions that fit your specific business objectives. We have over 3 years of experience assisting companies in accelerating digital transformation throughout the world.
We have assisted clients from a variety of sectors and regions in expanding their businesses and differentiating their brands via human-centric digital experiences as one of the best app development firms.
You may benefit from our top-notch team of app development experts, who offer company continuity and agility, thanks to our bespoke software development centers dispersed throughout several geographies.
TransformHub, one of the top digital transformation companies in Singapore, takes complete accountability to transform your business application requirements, allowing you to stay competitive.
Native Mobile App Development
For your company's security needs, our mobile app developers create high-quality native apps for both Android and iOS platforms.
Hybrid Mobile App Development
Thanks to a special fusion of native and web app technologies, cross-platform apps may function in many situations.
Progressive Web App Development
With Progressive Web Apps, we can reach anybody, everywhere, on any device, with a single codebase, and give native-like features and installability.
Wearables and Embedded Software
We can interface with smart devices or specialized peripherals, as well as develop companion apps for a variety of wearable technology.
New Technology to Add More Value to Your Digital Journey
To provide cutting-edge solutions, TransformHub continuously monitors new technological developments. Utilize every advantage for your solution, from the greatest degree of security with blockchain to trustworthy automation with AI/ML.
Artificial intelligence




Use AI-based techniques like machine learning and deep learning to automate any task, gather knowledge from Big Data, guarantee that your staff members make judgments that are safe from error, and more.





Internet of Things




Utilize IoT devices to continuously monitor your activities in safe, well-built infrastructure. They will collect Big Data, assisting you in streamlining these processes, gaining precise insights, and enhancing worker decision-making.




Blockchain
Create a marketplace using blockchain technology, automate crucial business processes with smart contracts, and more using a private blockchain to increase the security of your company's data.


Cloud Computing
Make your company's environment adaptable, scalable, and linked by using our cloud solutions for Microsoft Azure and Amazon Web Services. Move your mobile strategy to the cloud by utilizing our experience in developing corporate applications.


Big Data
Give your personnel a handy method to view and comprehend your clients' preferences and the market's trends. Develop a scalable technique to continually improve your business intelligence.


Augmented Reality
Technology will increase the effectiveness of your operations and help you save money. You may use it to organize meetings, create 3D prototypes, and install business training software.

Fintech Mobile App Development
We provide you with the most robust, scalable, and high-performing fintech solutions by creating them or redesigning your current ones as a top provider of financial software.
Payment Gateway Development
In addition to providing turnkey access to payment capability at low prices, our software engineers adapt your payment gateway systems to produce a flawless, highly converting, and secure checkout experience.
E-Wallet App Development
We provide your clients with a quicker, more secure, and more practical option to conduct online transactions on Android, iOS, and Wearables, thanks to our experience-driven approach to e-Wallet mobile app development.
Banking Mobile Application
TransformHub carefully considers user experience while building mobile banking apps, and we keep improving it over time to ensure that your clients can conveniently use your banking services and products.
Wealth Management App Development
In order to enable businesses to digitize and automate routine servicing tasks relating to account opening and servicing, transaction monitoring, and giving customers access to reliable, pertinent third-party products & services via a unified digital marketplace, TransformHub is reimagining the application development process.
E-KYC App Development
Through the usage of an online KYC procedure, TransformHub's eKYC solution speeds up the process of creating a client's account. This seamless eKYC integration takes place in the back office. Any web portal offers the ability to do in-person verification and upload supporting papers online (IPV).
CRM App & Software Development
At TransformHub, we offer experience and skill in developing bespoke CRM software. For the purpose of building a CRM from scratch that will improve the lead-to-deal conversion rate and other business factors, we consider and meet your business requirements.


Lending Mobile App Development
TransformHub is an expert in creating consumer and fintech apps that work flawlessly across many platforms like Android, iOS, and the web. With our experience and knowledge, we can develop the ideal solution for you that will enable you to expand your client base and build your loan lending company.
Micro Finance App Development
In addition to offering guidance and full assistance regarding data policies, government regulations, and compliances, TransformHub offers knowledge that gives our clients an advantage.
Loan Disbursal Software Development
Disbursal concepts are transformed into solid solutions via TransformHub. We create software of any complexity thanks to our extensive finance knowledge and the newest tech stack. We handle everything, from platforms for automated lending to financial advice solutions.
Insurance App Development
TransformHub's insurance solutions provide a variety of services, but the essential elements remain the same. Since the insurance sector only works with a single type of product, knowledge of the features to include is necessary while designing an application.
Account Software Development
TransformHub specializes in providing unique accounting software solutions for companies of all sizes and across all industry sectors. Regardless of the size of your company — small, medium, or large, we, being the best digital transformation solutions company, provide specifically specialized accounting software to support the growth and success of your operation.
Balance Sheet & Ledger Software Development
In order to provide consolidated financial reports, TransformHub specializes in Balance Sheet & Ledger software, which gathers financial transactions from many company entities in real-time, organizes and reconciles them, and offers data.
Client Focus
Client Focus
Technical Expertise
Technical Expertise
Quality Assurance
Quality Assurance
Industry Expertise
Industry Expertise
Best Practices of Software Development
Best Practices of Software Development
Get in touch with our experts to get your queries resolved.












Looking for more information?
Request a quote for our Software and App Development Services.
Don't just take our word for it
Read what our customers say about us.
" Working with TransformHub again to build an insurance company has been exciting. The TH team's enthusiasm and contributions to our solutioning and build out have been pivotal to getting to where we are now and will certainly continue to be key to our success. I can't wait to share what's coming next! "
" Project team was extremely responsive, worked with us on tight timelines, evenings and even weekends to ensure delivery."
" Highly Ambitious team, Can Do attitude!. "
" Thank you for all your support and hard work so far. Getting to where we are has been a real achievement."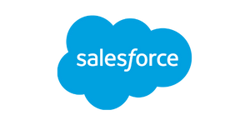 Contact Us
We are always open for a discussion