Banking & Digital Lending
Whether it's strict laws, harsh rivalry, or rapidly changing client expectations, the banking and financial services industries are experiencing unparalleled forces of change. As a result, financial institutions are attempting to deploy the finest Banking IT services in order to increase client loyalty, improve operational efficiency, and maintain regulatory compliance.
Many large Fortune 500 and mid-sized banking and financial sector firms have relied on TransformHub's technical and domain knowledge for their specialized outsourcing needs at various phases of the project lifecycle.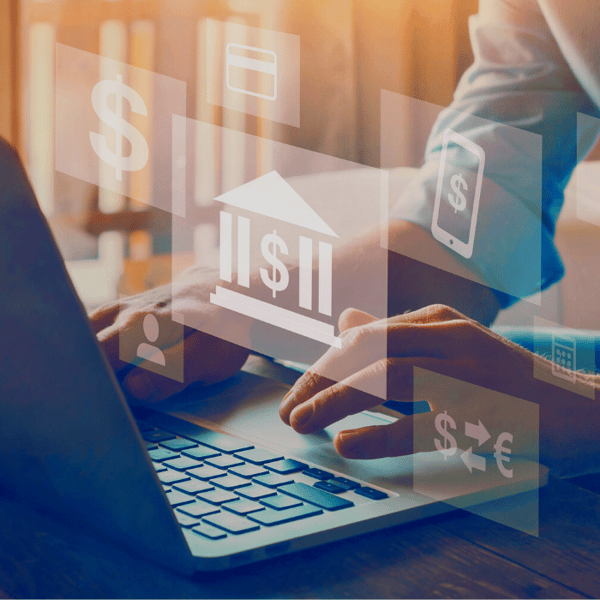 Banking Software Solutions We Implement
Banking & NBFC
Whether you're starting from scratch or replacing outdated software, TransformHub will provide you with a wide range of functional options and ensure that the greatest online banking practices are followed.
Payment Gateway
TransformHub will help you deploy unique mobile banking software adapted to your specific needs, based on decades of expertise in mobile app development. Our software solutions contain both fundamental and sophisticated features and range from basic to A-class mobile banking apps.
Digital Lending Services
The first step in establishing an amazing user experience in the digital lending process is risk underwriting. We use cutting-edge technology to integrate new sources of data that help us better understand both consumers and non-customers, such as interrelationship maps, digital footprints, and PSD2. We provide a tailored product and smart experience for each consumer by combining all sources of data with powerful analytics.
FinTech
TransformHub has been at the forefront of the FinTech movement as one of the best organizations for bank account data gathering. TransformHub has remained a market leader in this space, offering comprehensive financial APIs for aggregation and account verification. We're also a pioneer in developing personal financial health and data analytics solutions.
Digital Wallet Offerings
TransformHub's unique mobile payment solutions assure quick and safe transactions. Increase consumer loyalty by using NFC or QR-based mobile wallets to store digital information like credit and debit cards, retail coupons, loyalty programs, and more. Customers can make P2P (person-to-person) payments in real time. For your company clients, we also streamline the account receivables procedure.
Contact Us
We are always open for a discussion