Digital Transformation Services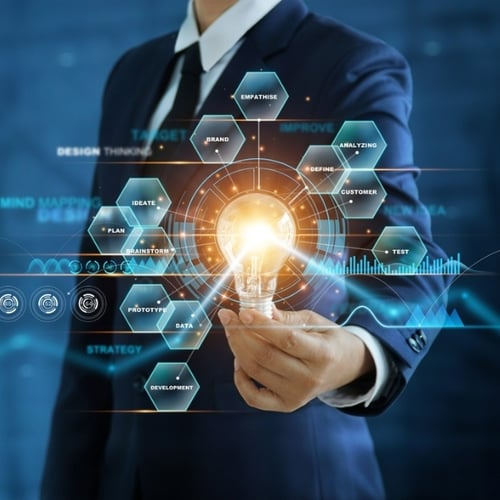 To stay competitive in a world that is rapidly changing, TransformHub takes Accountability for businesses to upgrade technology, rethink processes, and change experiences.
We deploy our highly effective 4C approach - Customer, Consult, Create, Care to build impactful digital solutions across various industries, and aim to offer the experience to help you develop a plan that is tailored according to your business requirements.
TransformHub is a tech catalyst, here to streamline and meet your intricate company requirements and spur expansion. We globally collaborate to promote innovation with solutions for the digital workplace and business processes.
Product Roadmap

A Product Roadmap outlines a product's direction and implements its objectives. There is no telling how much work teams can complete in the same amount of time when they have clarity on the task being done. TransformHub makes it simple to organize and manage your Product Roadmap Journey.
Enterprise Architecture
The purpose of enterprise architecture is to show the organization in terms of its functional areas, attributes, and connections to their surrounding environment. Experts at TransformHub, the best provider of digital transformation services, can assist you and your company in implementing the best Enterprise Architecture for your sector and line of work.
Data Architecture
TransformHub creates and implements data architecture frameworks that allow your company to successfully use the new procedures and technological resources.
Cost and Benefit Analysis
The cost-benefit analysis software model from TransformHub, provides you with all the capabilities you want in a simple to use and administer solution.
Cloud Advisory
Through top-notch technical know-how and service capabilities that supply well-run hybrid clouds, big data solutions, empower ITaaS providers, and enable new digital-era apps, TransformHub's Best Cloud Services advances the software-defined organization.
Risk Management
It's critical to start with a specific definition of what your project is expected to achieve to manage risk. TransformHub focuses on offering an absolute solution to manage risks.
Market Research
TransformHub specializes in developing competitive strategies to meet corporate objectives, enhance customer satisfaction, draw in new clients, and boost productivity.
User Journeys
TransformHub's top digital transformation solutions and platforms actively involve clients at every stage of the customer experience, from obtaining new customers, to maintaining valuable relationships with them.
Prototype Building
Product development must include prototyping. Here, art, science, and technology come together to translate your concept into the real world. TransformHub, one of the top digital transformation companies takes Accountability to tailor your prototype building requirements.
UI & UX Designing
As a leading provider of UI and UX design services, we keep up with contemporary trends and collaborate closely with the development team to produce the best UI/UX solutions for web, iOS, and Android, including those for VR and AR.
CX Designing
Our customer experience consulting services will provide you with a comprehensive understanding of the customer experience, and match objectives with consumer wants and behaviors by creating human-centered design approaches.
Product Engineering
Using our expertise in building custom digital products, we can help you tackle business challenges, optimize operations, and enable business growth.
Digital Transformation & Automation
At TransformHub, we offer Digital Transformation & Automation services as an amalgamation of numerous projects that will transform your organization's every aspect, making it completely digital.
DevSecOps
Our team of engineers build DevSecOps infrastructure and practice using efficient DevSecOps tools to offer our clients and interact with their customers on every device.
Data & Analytics
We take accountability to make you a data-driven organization while optimizing data infrastructure, systems and business processes by offering solutions that make qualitative use of your organization's data with predictive analytics,
Cloud Engineering
TransformHub's engineers are cloud certified and have unbeatable skills in implementing the existing products to cloud services. We are committed to delivering scalable, flexible, and efficient cloud solutions with easy access to data, new ways to view, organize, analyze and automate the information flow.
Quality Assurance & Testing
Our team of testers & QA professionals are skilled and have hands-on experience in efficient QA and testing services like performance testing, stress testing, security testing, functional testing, and automating the testing process with software.
Software & App Development
We work with you to understand your digital customer journey and provide creative custom solutions that fit your specific business objectives. You will benefit from our top-notch team of app development experts, who offer company continuity and agility, and take complete accountability to transform your business application requirements, allowing you to stay competitive.
We are committed to the digitization of areas at the core of enterprises which are vital to all types of digital transformation, while simultaneously keeping sight of cybersecurity and ensuring sustainable growth.
TransformHub takes complete accountability to digitally transform startups and enterprises via commitment, creativity, and excellent domain knowledge and experience. By leveraging our comprehensive and unique blend of services, businesses may reimagine their operations towards the ever-evolving digital environment.
As the best digital transformation services provider, our extensive range of top-notch digital transformation solutions adds value to your business and works towards providing continuous technical growth in this constantly shifting digital world.
Get in touch with our experts to get your queries resolved.












Looking for more information?
Request a quote for our Digital Transformation Services.
Don't just take our word for it
Read what our customers say about us.
" Working with TransformHub again to build an insurance company has been exciting. The TH team's enthusiasm and contributions to our solutioning and build out have been pivotal to getting to where we are now and will certainly continue to be key to our success. I can't wait to share what's coming next! "
" Project team was extremely responsive, worked with us on tight timelines, evenings and even weekends to ensure delivery."
" Highly Ambitious team, Can Do attitude!. "
" Thank you for all your support and hard work so far. Getting to where we are has been a real achievement."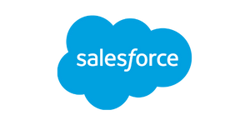 Contact Us
We are always open for a discussion