Our market-focused staff has worked with significant and well-known fintech businesses since the industry's inception. We work with hundreds of firms worldwide, including startups, technology companies, retail/e-commerce companies, and financial institutions, to drive innovation and disruption in the fintech ecosystem. We also work with a diverse group of investors, regulators, and asset managers that provide significant cash to the fintech industry.
TransformHub's fintech solutions help customers at every stage of their business journey, from seed, through growth, to beyond. Insurtech, proptech, loans, payments, wealthtech, challenger banks, trading tech, digital currency/exchanges, and regtech are among the areas and domains where these Best Digital Transformation Solutions may be found.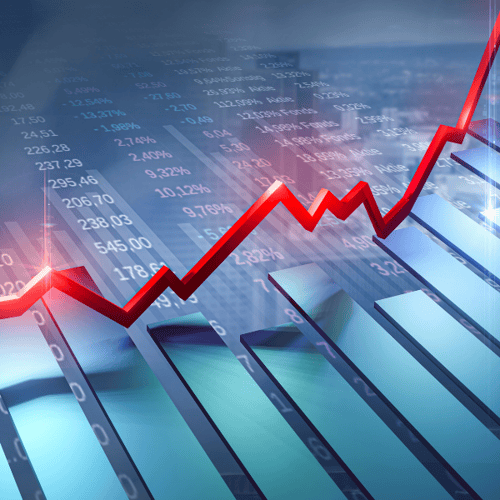 .
Financial Software Services We Implement
Asset Management
Even skilled investors are challenged in today's complicated market to stay current, monitor their assets, and adapt to fast changing conditions.
Raymond James offers access to specialists that can assist you navigate in a continuously changing environment through risk profiling, institutional asset allocation, money management choices, and investment policy building.
Capital Markets
The capital markets business sector is at a crossroads. Rapid change, fueled by disruptive technologies like blockchain, automation, and artificial intelligence, is now a must. Factors such as declining income, rising expenditures, and compliance contribute to the difficulties. With the following best-in-class features, we bring disruptive competitive advantage to capital markets through considerable automation, collaborations with industry-leading solution providers, futuristic technologies, and novel engagement methods.
Investment Banking
Corporate and investment banks must continuously develop tailored solutions aimed at diverse groups and markets to succeed in today's capital markets. We provide a comprehensive range of enterprise data management products based on our proven expertise creating financial data standards, effective governance, and semantic technical innovation. Our services assist banks in gaining more data control and achieving faster business results. Our vast corporate banking capabilities also allow us to assist banks in attaining technological efficiencies throughout their global value chain and focusing on customer efficiency as a growth strategy.
Get in touch with our experts to get your queries resolved.
TransformHub, one of the top digital transformation companies in Singapore, offers cutting-edge solutions to allow intelligent automation for current issues in financial ecosystems, from risk management to compliance. We assist you throughout the whole bespoke FinTech application development process, from conceptualization through design and implementation to meeting specific company needs.
We have the knowledge to provide you with high-tech FinTech and digital transformation solutions for challenges that are unique to your sector. Partner with us to make your FinTech ambitions a reality. Whether it's a P2P lending platform, a crowdfunding platform, a digital wallet, or a wealth and investment management platform, our high-end, feature-rich, resilient and secure financial solutions are sure to meet your vision.
There are several aspects that contribute to a safe FinTech application. Integrating appropriate security measures with the aid of trained security personnel is crucial. Hiring professional FinTech app developers to create FinTech applications that cater to the demands of the financial industry is another consideration.
The last ten years have seen a technological revolution in the finance sector.
Due to the increase in client expectations in this industry, new rivals are sprouting daily, offering to meet the needs of the market. Therefore, by making the regulations challenging, the regulatory authorities are attempting to make the competition harsher and harder to thrive. Technical handshaking with the procedure and operations is necessary to maintain the pace and survive.
Looking for more information?
Request a quote for our Financial Services.
Why TransformHub for Services in Financial Software Development?
The following are the factors that make TransformHub a reputable provider of FinTech software.
FinTech Knowledge
With the support of our FinTech Center of Excellence and a group of skilled developers, we're creating useful new financial apps.
Suitable Solutions
Detailed knowledge and practical expertise in creating solutions for the payment and remittance services industries.
A Variety of Engagement Models
Offering different engagement models in accordance with the needs to assist your company in developing strong financial solutions as one of the ideal Digital Transformation Companies in Singapore.
Service in Different Continents
Present in several areas and providing numerous clients with customized and successful market solutions throughout continents.
Future-Oriented
Delivering corporate apps and solutions that are not just fit for the future but also for today in order to be delivering corporate apps and solutions that are not just fit for the future but also for today in order to be relevant.
DevSecOps Approach
Continuous development and delivery using the DevSecOps methodology, with short modifications and turnaround times for improved teamwork, integration, and solution quality.
Reassurance with superior security
Our service line includes cybersecurity, and our infrastructure is safe. Your code and documentation will be kept secure and confidential, thanks to our efforts.
Quicker reach to the market
By prioritizing features and making ongoing releases and changes, our Agile approach to fintech software development and Digital Transformation Services in Singapore, together with project delivery experience and flexible team capacity, enable us to deploy products as soon as feasible.
Contact Us
We are always open for a discussion