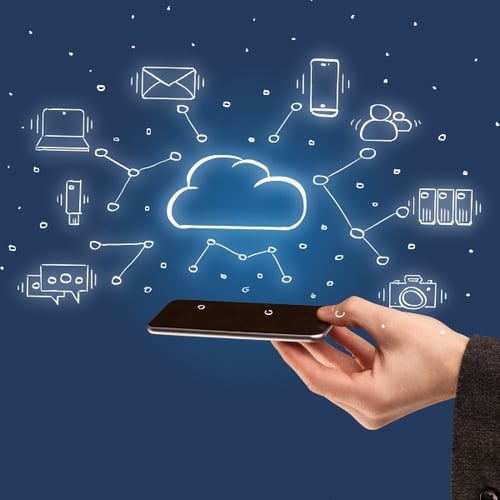 Cloud has evolved from being a budding infrastructure layer technological disruptor, to becoming a key enabler for digital transformation and a driver of business innovation/reinvention for organizations.
There is a greater focus and drive for their organizational digital strategy to service their clients in a digital-native manner, while ensuring that their distributed workforce is effective and independent of location, for businesses that are charting their path to recovery and growth in a post-pandemic environment as well as organizations that have been relatively unscathed. Additionally, compliance, security, and resiliency must not be compromised in the process.
The difficult goal for technology executives in the post-pandemic context is to accelerate the maturation of their organization's digital capabilities to support business agility and nimbleness while contending with growing cost-reduction requirements. These requirements give the enterprise's cloud adoption and deployment plan more weight, and success depends on it. Enterprises can establish their end-to-end cloud strategy and realization roadmap with the support of TransformHub Cloud Advisory Services.
Cloud business solution design and strategy
By utilizing the cloud, businesses want to speed up their innovation pace. We assist businesses in integrating their cloud strategy as a key element of their digital transformation. We build new business models and new business enabling capabilities that are enabled by cloud solutions to help our clients make the case for the cloud.
With our assistance, customers seek to use emerging digital technologies, such as IoT, to enhance their corporate strategy. As an example, consider how a cloud PaaS solution assisted a major bank in Southeast Asia in reimagining their client experience and onboarding process across retail items.
A wide range of options, including hybrid/public/private, IaaS/PaaS/SaaS, and cloud-native/agnostic solutions, are available when adopting the cloud. Enterprises also have important choices to make in the areas of business, technology, security, operations, and finance.
Building a cogent cloud adoption strategy that evaluates the overall enterprise portfolio, creates a business case, creates a roadmap for target platform capabilities, and develops cloud adoption, in addition to coordinating key stakeholders on strategic cloud priorities, is how we assist our clients in this journey.
Organization and operating model for the cloud
By creating an operating model that enables businesses to accept the migration to the cloud, we assist our clients in bringing about transformation. We assist in creating a Cloud CoE, a plan for its development, and the operational model. The three major pillars of the Cloud Business Office, Cloud Technology Office, and Cloud Platform Engineering are often addressed in this manner. Additionally, we think that cloud security is something that is part of the operational architecture rather than something that is external.
Economics in the cloud and financial management
The main difficulty facing organizations now is budget control, not security. Businesses require a framework for cloud financial management that embraces the cloud paradigm and integrates views from the fields of technology, finance, and business. In order to transform cloud computing from a cost center into a value generator, we assist our clients in developing Cloud Finance Management competencies. We also assist with the creation of value maps that make it simple to pinpoint the areas that need attention.
Office for cloud transformation
By adopting an iterative approach to prioritize adoption with a focus on business involvement and preparation for adoption, our integrated transformation approach helps clients drive their cloud adoption. To acquire the best value for our clients, portability and ongoing competition are further aspects of transformation.
Cloud advisory services for businesses to help them transition to the future
TransformHub, one of the top digital transformation solutions companies, works closely with its clients to understand their business requirements at different phases of their cloud journey in order to deliver cloud consultancy services to them. In accordance with the demands of its clients to redefine, reinvent, and reimagine their organizations, TransformHub offers the best cloud advisory services.
The multi-cloud environment in which modern businesses must survive and prosper is the reality. However, it is necessary to handle the demands of various businesses in distinct industries independently. TransformHub has extensive industry knowledge in a variety of fields, including banking, finance, insurance, retail, capital markets, shipping, logistics, technology, media & entertainment, and real estate.
TransformHub assists its clients at any level of their cloud transformation journey, from cloud adoption to management and innovation, thanks to this combination of knowledge, experience, and ecosystem.
Get in touch with our experts to get your queries resolved.
What is the process?
We develop a framework for public, private, and hybrid cloud approaches, cloud types, reference architectures, security policy, and cloud management platforms as part of our cloud consultancy services. We evaluate the state of applications and infrastructure now and suggest the most effective and ideal to-be state with the aid of our strategic relationships. To support a cloud strategy, our professionals create business cases with a metrics-driven ROI path.
However, that is not the end of our cloud advisory. To make sure that the client's trip is efficient and lucrative, we also take a look at a number of additional factors.
With the use of cloud advisory services from TransformHub, clients may unite behind a common cloud vision. This vision is based on the idea that a roadmap should be developed to start and continue a strong cloud journey, both at the core and scale, and to make organizations more agile, scalable, and flexible.
We are independent of platforms and industries. We therefore assist businesses from a variety of various industry sectors as part of our cloud advice services. Using Azure, AWS, GCP, and other cloud service providers, we are assisting them in their cloud transition journey.
We also support businesses in their cloud transition efforts by offering end-to-end cloud security solutions.
Through top-notch technical know-how and service capabilities that supply well-run hybrid clouds, big data solutions, empower ITaaS providers, and enable new digital-era apps, TransformHub's Best Cloud Services advances the software-defined organization.
Looking for more information?
Request a quote for our Cloud Advisory Services.














Don't just take our word for it
Read what our customers say about us.
" Working with TransformHub again to build an insurance company has been exciting. The TH team's enthusiasm and contributions to our solutioning and build out have been pivotal to getting to where we are now and will certainly continue to be key to our success. I can't wait to share what's coming next! "
" Project team was extremely responsive, worked with us on tight timelines, evenings and even weekends to ensure delivery."
" Highly Ambitious team, Can Do attitude!. "
" Thank you for all your support and hard work so far. Getting to where we are has been a real achievement."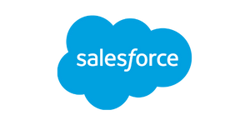 Contact Us
We are always open for a discussion