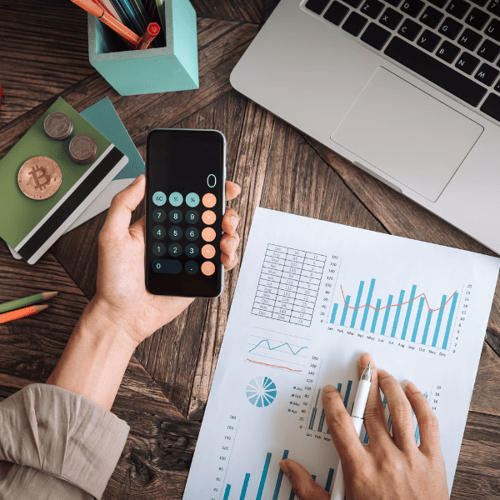 Prudent managers do a cost-benefit analysis to assess all the expenses and profits that a firm may produce from the project before starting a new project or building a new factory. The analysis' findings will decide if the project is financially feasible or whether the business should go forward with a different initiative.
The opportunity cost will frequently be included in a cost-benefit analysis as part of the decision-making process. Opportunity costs are advantages that may have been obtained if a different alternative had been chosen. The missing or forgone opportunity as a result of a choice or decision is, in other terms, the opportunity cost.
Steps of Cost-

B

enefit Analysis
1. Organize your analysis using a framework
You must first set the framework for your analysis for it to be as precise as feasible. The characteristics of your company will determine how this framework appears.
Describe the aims and purposes you hope to achieve with the proposal. What must you do for the project to be deemed successful? This will be crucial in evaluating the findings of your investigation and can help you discover and comprehend your expenses and advantages.
Similarly, choose the statistics you'll use to quantify and contrast the advantages and disadvantages. Your expenses and benefits should be calculated using the same "common currency" in order to appropriately compare the two.
2. Determine your benefits and costs
The next thing you must do is create two distinct lists, one, of all the anticipated expenses and the other, of all the anticipated advantages of the proposed project or course of action.
You'll probably start by adding up the direct costs, which are expenditures directly associated with creating or developing a good or service (or the implementation of a project or business decision). Examples of direct expenses include labor costs, production costs, materials costs, and inventory costs.
However, it's also crucial to go beyond the apparent. There are a few other expenses you should consider:
Indirect costs:

These are often fixed costs associated with running a firm, such as rent and utilities.

Intangible costs:

Any present and future costs that are challenging to identify and assess are considered intangible costs. Examples can be lower productivity levels after the implementation of a new company process or lower customer satisfaction following modifications to customer care procedures that result in fewer repeat purchases.

Opportunity costs:

Opportunity costs are the benefits or opportunities that are missed when a company chooses one course of action over another.
After those specific charges have been determined, it is similarly crucial to comprehend any potential advantages of the suggested course of action or undertaking. Among those advantages are:
Direct: More money and sales brought in by a new product

Increased consumer interest in your company or brand, indirect

Intangible: increased staff morale

Competitive: being a pioneer in a particular sector or business
3. Assign a monetary value or amount to each benefit and cost
The correct monetary units must be established by giving each expense and benefit a dollar figure once you have created detailed listings of all prices and advantages. It will be challenging to evaluate costs and benefits correctly if you don't assign a value to each one.
Direct expenses and benefits will be the ones that are the simplest to put a price on. However, it can be difficult to estimate indirect and intangible costs and benefits. Although there are several software choices and approaches available for determining these less evident numbers, that does not imply you shouldn't attempt.
4. Add up all the costs and benefits, then make a comparison.
You may compare the two lists once each expense and benefit have a dollar value next to it.
There is a business case for you to move forward with the project or choice if the total benefits outweigh the whole expenses. If overall expenditures are more than overall benefits, you might want to reevaluate your plan.
You should refer to the framework created in step one in addition to just comparing the overall costs and advantages. Have you achieved the objectives you've selected as success indicators, or does the analysis indicate that you haven't?
If the expenses outweigh the advantages, investigate whether there are any other options you haven't thought of. Additionally, you might be able to find savings that will help you accomplish your objectives more inexpensively while still being successful. You need to opt for digital transformation solutions.
Get in touch with our experts to get your queries resolved.
B

usiness

B

enefits

of

C

ost

-B

enefit

A

nalysis
Any organization may benefit greatly from a focus on high-quality products. However, the value of your product offering's quality is little if you can't make money. Your attention to detail and steadfast dedication to customer demands will be lost if you are unable to afford to be in the company since your development time and expenditure exceed the sum of the income received from sales.
A cost-benefit analysis has three main advantages that organizations may take advantage of:
You may avoid investing more money into a product than you will make back if you can clearly understand the costs that go into your software program and balance them with the sales earnings.
Although averting losses is crucial, your company can only prosper to the extent that profits are produced. An examination of costs and benefits can show how your business can boost software sales, revenue, and eventually profitability.
If the proper data is made available, every step in the software development process may be optimized to increase efficiency, save costs, or boost performance. Top digital transformation companies assist in making appropriate decisions at appropriate times that can be facilitated by management and development teams having easy access to data.
You can decide whether your project will be successful by putting in place a thorough system of cost-benefit analysis. It may also assist you in identifying adjustments that could be performed to guarantee the success of your task.
Identify The Best Model with TransformHub
Although there are many estimating models, not all of them provide full capability. The cost-benefit analysis software model from TransformHub, provides you with all the capabilities you want in a simple to use and administer solution. It combines the most effective automation to make your job easier with the powerful features you require to gain a complete view of your organization.
Get in touch with us right away or give us a call to find out more about how this effective tool and procedure may help your company.
Looking for more information?
Request a quote for our Cost & Benefit Analysis Services.












Don't just take our word for it
Read what our customers say about us.
" Working with TransformHub again to build an insurance company has been exciting. The TH team's enthusiasm and contributions to our solutioning and build out have been pivotal to getting to where we are now and will certainly continue to be key to our success. I can't wait to share what's coming next! "
" Project team was extremely responsive, worked with us on tight timelines, evenings and even weekends to ensure delivery."
" Highly Ambitious team, Can Do attitude!. "
" Thank you for all your support and hard work so far. Getting to where we are has been a real achievement."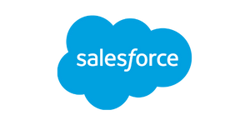 Contact Us
We are always open for a discussion