Product Engineering Services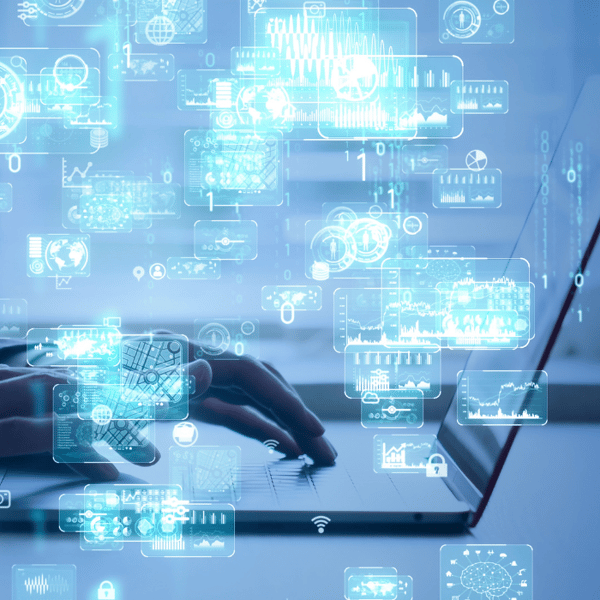 Your One-Stop Accountable Solution To Get Impactful Softwares
TransformHub is a software product development company that builds impactful software products for leading enterprises and SMBs across various industries. Using our expertise to build custom digital products, we can help you tackle business challenges, optimize operations, and enable business growth.

Our enterprise product development solutions can help reduce your go-to-market time and enhance scalability. Our product engineering team uses an agile methodology, combines business and industry knowledge to foster needed growth for your business.
TransformHub has you covered at each step for a perfect software product development:
Translating requirements.
Building custom digital products.
Creating actionable technical documents.
Proposing future updates after delivery.
Are you looking for software product development solutions to upgrade and expand?
Web Development
Web Application Development services from TransformHub help design, implement and evolve web-based software that will accelerate user growth, unlock new digital channels, and achieve rewarding conversions. TransformHub's take on building web applications supports businesses like startups and large enterprises in various domains. With us, you get:
Technology-based back end development
Engaging front-end and back-end development
Automating end delivery pipeline
Automation frameworks and solutions
Mobility
Mobile Application Development services offered by our experienced architects encompass designing all the latest architecture patterns: microservices, headless, and PWA. Our mobile app developers are skilled in a wide variety of tools to ascertain quality delivery. We offer:
Experience Design – UI/UX
We understand the specific needs of your target audience, post which our UX/UI experts create intuitive navigation and appealing interfaces for app and web. Our responsive web app designs ensure a seamless experience across all devices, resulting in an increased conversion rate. Our UX/UI services comprise:
Design centric app development
Imparting agile methodology
UX strategy and consulting
Seamless experience design
Why Choose TransformHub for Product Engineering?
Our team at TransformHub works together to align with your business needs and the ability to introduce innovation. They have a sound understanding of the challenges and risks the customers may face. Also, they exhibit the capability to execute on a cloud journey.
Faster Time To Market
Faster Time To Market
Innovation Driven
Innovation Driven
Cloud Native
Cloud Native
Agile Methodology
Agile Methodology
Domain Experts
Domain Experts
Free Warranty Support
Free Warranty Support
TransformHub is a one-stop solution to your Digital Transformation and automation needs. We offer the Best-In-Class Digital Transformation Services.
Today's fast-moving environment needs a company to adapt quickly to survive. A Digital Transformation agency like ours is an adept in emerging technologies such as Artificial Intelligence, Cloud Computing and can be your partner in bringing speed and scale to your business.
Awesome Designing Solutions
TransformHub offers delightful digital designing solutions to businesses operating across devices for making the job easier for a modern-day user.
Profound Development
TransformHub's digital capability for developing scalable platforms allows businesses to integrate the solutions with agility for collaborations
Apt Consulting
TransformHub's consultants offer thorough consultation based on identifying innovation opportunities and executing initiatives delivering success among the competitors.
Analytics-Based Solutions
Our staff uses analytics to devise a customized user acquisition strategy to succeed and survive globally











Don't just take our word for it
Read what our customers say about us.
" Working with TransformHub again to build an insurance company has been exciting. The TH team's enthusiasm and contributions to our solutioning and build out have been pivotal to getting to where we are now and will certainly continue to be key to our success. I can't wait to share what's coming next! "
" Project team was extremely responsive, worked with us on tight timelines, evenings and even weekends to ensure delivery."
" Highly Ambitious team, Can Do attitude!. "
" Thank you for all your support and hard work so far. Getting to where we are has been a real achievement."






Contact Us
We are always open for a discussion