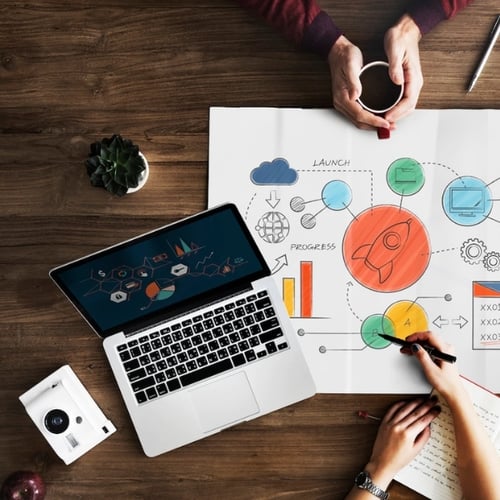 A product roadmap is crucial for explaining how current efforts align with long-term company objectives. Maintaining alignment among your team members requires an understanding of the function of a roadmap and the creation of a strong one.
Who are roadmaps for?
Roadmaps exist in several formats and cater to a wide range of users:
Internal roadmap for the development team:

Several methods may be used to develop these roadmaps, depending on how your team likes to operate. The specifics of the prioritized customer value to be supplied, target release dates, and milestones are some frequent variants. These roadmaps are frequently arranged by sprints and display certain pieces of work and issue areas plotted on a schedule since many development teams employ agile approaches.
Internal roadmap for executives:

These roadmaps place a focus on how teamwork advances top-level corporate objectives and KPIs. They often contain less information regarding intricate growth stories and activities and are frequently arranged by month or quarter to demonstrate progress over time toward these goals.

Internal roadmap for sales:

For the purpose of facilitating sales dialogues, these roadmaps concentrate on new features and client advantages. Important reminder: to prevent internal teams binding to possibly unfeasible deadlines, avoid putting hard dates in sales roadmaps.

External roadmap:

Customers should be excited about what is coming next after reading these roadmaps. Ensure that the roadmaps are both aesthetically pleasing and simple to read. To pique customers' interest in the product's future path, they should offer a high-level, generalized picture of upcoming features and priority issue areas.
Get in touch with our experts to get your queries resolved.
What makes a product roadmap crucial?
Product roadmaps summarize the process through which the product strategy is implemented. They take a lot of competing goals and narrow them down to what is most crucial, putting less importance on flashy projects and more emphasis on work that makes a meaningful difference to the stakeholders.
They serve as a source of creativity, drive, and mutual pride in the finished work and its accomplishments. Individual contributors' efforts frequently only make sense in the context of the product roadmap, and letting skeptics know about the plan's goals might help them change their minds.
In contrast to sales presentations, marketing strategies, and financial information, which are typically kept close to the vest, product roadmaps are one of the few things that practically everyone in the company will be exposed to. Many employees view it as their sole window into the direction the business is taking and the thinking behind particular choices. They give everyone in the firm a common grasp of the vision, goals, and objectives.
Being among the top Digital Transformation Companies, we are aware that roadmaps assist businesses in avoiding resource waste on unimportant initiatives, pet projects slipping into the implementation queue, and confusion. They serve as everyone involved in bringing the product to market's lighthouse, focal point, and compass.
Looking for more information?
Request a quote for our Product Roadmap Services.
How can a product roadmap be made?
When thinking about a multi-step process like setting a roadmap, it makes sense to stick to broad and tried-and-true procedures. So, here is some helpful advice:
Create your business plan and product vision
Speak with your consumers, your internal and external stakeholders, the market, and your rivals. Create client profiles, pay attention to what the salespeople are saying to you and interact directly with consumers. Inform the management and production teams of consumer feedback. Once all stakeholders and participants are on board with the vision, you have the necessary input data to start developing your plan.
Define your target market
A product roadmap is not a predetermined strategy. The structure, nature, and contents of your roadmap will all be influenced by the audience you will be presenting it to. We will go into more depth about choosing the type of roadmap in the next section.
Your choice of materials is impacted by the format as well. A certain audience may benefit more from the format you decide on. For instance, a feature-based style is suggested for your engineering team but not for management or the marketing division. The structure selected will advise which details should be highlighted and which themes or objectives should be given precedence on the timeline.
Choose the metrics and tailor them to the actual features
Metrics will enable you to gauge your development and view an even bigger picture. You may use KPIs that are focused on either business goals or consumer needs, depending on the goal of your roadmap. You can use market and competitor analysis to find pertinent KPIs, or you can consult an industry expert.
Use tools designed for roadmaps
Building a roadmap with a program like Excel may be difficult. As a result, your presentation will be static and challenging to change. You can expedite the procedure and keep the roadmap updated when priorities shift with cloud-based road mapping tools.
Are you prepared to create your own roadmap? TransformHub, the best digital transformation company, is here to assist you with creating a tailored roadmap for you.












Don't just take our word for it
Read what our customers say about us.
" Working with TransformHub again to build an insurance company has been exciting. The TH team's enthusiasm and contributions to our solutioning and build out have been pivotal to getting to where we are now and will certainly continue to be key to our success. I can't wait to share what's coming next! "
" Project team was extremely responsive, worked with us on tight timelines, evenings and even weekends to ensure delivery."
" Highly Ambitious team, Can Do attitude!. "
" Thank you for all your support and hard work so far. Getting to where we are has been a real achievement."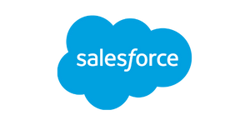 Contact Us
We are always open for a discussion