Quality Assurance & Testing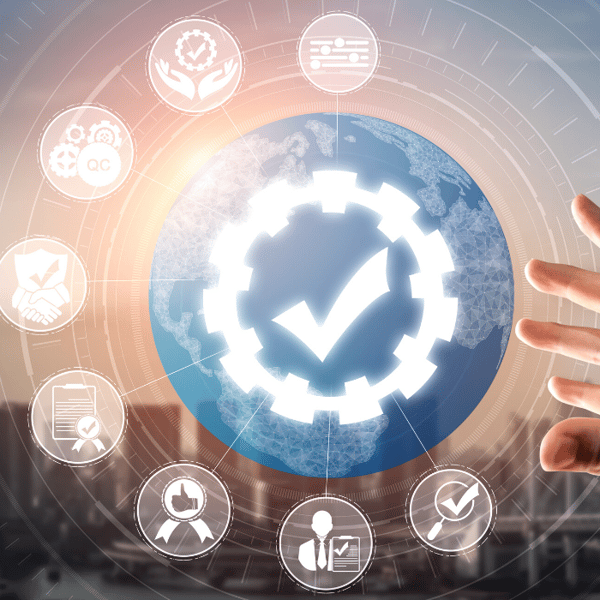 TransformHub offers a complete set of

the best

quality assurance and software testing for your mobile, web and cloud applications.
Our team of testers & QA professionals are skilled and have hands-on experience in efficient QA and testing services like performance testing, stress testing, security testing, functional testing, and automating the testing process with software.
Our sole aim is to perform QA throughout the SDLC to enhance the end product quality and user experience.
We have proven experience and expertise working with SMEs, large-scale enterprises, and Fortune 500 clients.
Functional & User Acceptance
In the User Acceptance Testing, we pen down a set of test steps to verify if specific requirements are met for an application. Functional testing is undertaken to see if the software meets the specifications as mentioned.
Imitating real-world conditions
Implementing best practices
Automation Testing
For similar and repeated steps of testing as in the test cases, we make use of efficient automation tools and software to output guaranteed results and also minimizing the time and efforts put on manual testing.
Implementing automated test data preparation
Maintaining automated test script
Web Services Testing
With the web services testing, we validate the web services with the help of software. The chief purpose of this testing is to verify the functionality, performance, reliability, and security of an API(Application Program Interface).
Checking APIs functionality
Validating performance under load
Testing end to end functionality
Executing manual/ automated tests
Compatibility Testing
With Compatibility Testing as a type of Software testing and non-functional testing, we check whether the software can run on different hardware, applications, operating systems, network environments, or Mobile devices.
Increased end profitability
Performance, Stress, and Load
With Performance testing, we check how an application is behaving when put under stress. The speed, reactivity, and stability of a computer, network, software program, or other device are determined under critical circumstances in the production environment.
Ensuring consistent performance
Ascertaining application behaviour
Meeting obligations and SLAs for performance
Managed Services & Support
We offer Managed Services as a third party to perform the care and of our client's applications. Our services allow businesses to delegate their IT operations to handle the responsibilities as if the client's in-house personnel.
Issue reporting and resolution
Security & Penetration Testing
With a penetration test, we evaluate the security of an IT infrastructure by trying to exploit its vulnerabilities. The vulnerabilities may exist in the operating systems, services and application flaws, improper configurations, or end-user behaviour.
Why Choose TransformHub for Quality Assurance & Testing?
TransformHub is your software testing partner offering quality assurance and control based upon standard practices and substantial expertise. Our squad of QA engineers offers detailed reports during the project work and also automates the testing process with ease.
Test Driven Approach
Test Driven Approach
Automation First Approach
Automation First Approach
Skilled in Multiple Test Tools
Skilled in Multiple Test Tools
Quality Governance
Quality Governance
Domain Driven Testing
Domain Driven Testing
Why is software testing necessary for your business?
A flaw or failure can result from human mistake at any point in the software development life cycle (SDLC). Depending on the error's impact, the outcome might be disastrous or insignificant.
Software testing enters the scene in this situation.
Software testing is generally understood to be the process by which your software or application is validated or tested to ensure that there are no bugs or problems. Software testing is also carried out to make sure that your program complies with all technical specifications as specified during development and design.
Along with this, it also ensures that customer requests are met effectively and inexpensively, and that boundary and special instances are expertly handled.
Software testing is useful in bringing about an improvement in the applications, concerning the precision, efficiency, usability, and helpful in evaluating the functionality, performance, and specification of the software program or application, in addition to identifying the program's defects.
TransformHub, the top digital transformation company in Singapore, has a team of specialists and experienced testers that offers all and quality assurance and testing services pertaining to the software world of clients and users.
Get in touch with our experts to get your queries resolved.
TransformHub is the one-stop destination for all your Quality Assurance & Testing project Needs.
Discover Our Services.
The software testing team at TransformHub follows all the latest trends and performs continuous integration testing in our work. Following are the highlights of our services: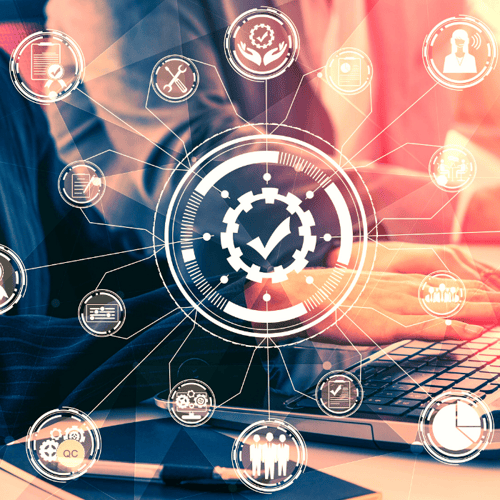 Agile Methodology
TransformHub's team embraces agile principles and applies them in their testing operations for collaborative and flexible delivery of software free bugs.
Increased Speed
TransformHub organizes the test cases to be worked upon in a proper way to reduce the period of development and to speed up the overall development cycle.
Reliability
We run automated tests that are highly reliable. With our automated tests, we seek to achieve reliability and guarantee reliable test results at the end.
Technology Innovation
Our staff is trained and polished to adopt technology innovation whenever it is approachable in the project. We always encourage our coworkers to make the testing process a flawless experience.
Software Quality Assurance Testing Stages
UX and Quality Audit
In order to make suggestions for improvements to enhance software usability and user experiences, our qualified software testing and quality assurance engineers examine the current user interface.
Performance Assessment
To evaluate factors related to scalability, stability, and performance under varying load levels, our QA teams examine the application's performance in various scenarios.
Compliance Checks
Our team conducts compliance and governance tests after the assessment to find threats and vulnerabilities that might result in business hazards and data breaches.
Code Evaluations
Our QA specialists evaluate your code's quality, usability, and performance and make suggestions for improvements to improve its relevance, quality, and user experiences.
Maintenance of Software
Through continual support and maintenance strategies, our software development and quality assurance testing teams guarantee top performance and quality at all times.
Program Validation
After the development is complete, our team verifies that the software product complies with the predetermined specifications and takes the appropriate steps.












Looking for more information?
Request a quote for our Quality Assurance Services.
Don't just take our word for it
Read what our customers say about us.
" Working with TransformHub again to build an insurance company has been exciting. The TH team's enthusiasm and contributions to our solutioning and build out have been pivotal to getting to where we are now and will certainly continue to be key to our success. I can't wait to share what's coming next! "
" Project team was extremely responsive, worked with us on tight timelines, evenings and even weekends to ensure delivery."
" Highly Ambitious team, Can Do attitude!. "
" Thank you for all your support and hard work so far. Getting to where we are has been a real achievement."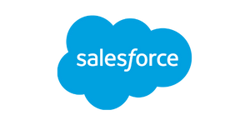 Contact Us
We are always open for a discussion