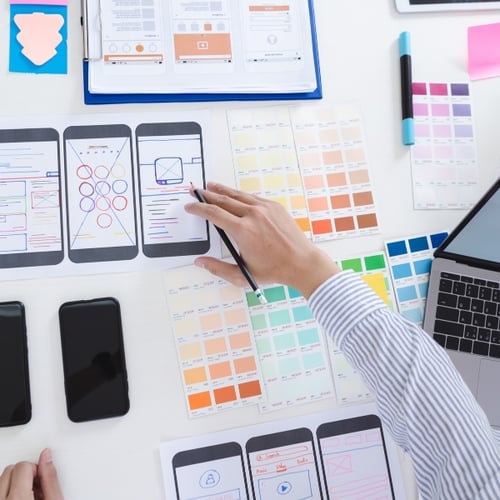 Want to collaborate on the creation of your product with a group that follows deadlines, provides a transparent design process, and produces flawless results? You may simply and rapidly create an interesting product with the assistance of our design team.
UI and UX specialists from TransformHub, seamlessly integrate into the software development process to work on practical and understandable digital goods. Being one of the top digital transformation companies, we have an extensive expertise in creating sophisticated solutions and consumer apps.
As a leading provider of UI and UX design services, we keep up with contemporary trends and collaborate closely with the development team to produce the best UI/UX solutions for web, iOS, and Android, including those for VR and AR.
Our UI/UX Design Services
The professionals at TransformHub provide UI/UX, services for products created from scratch as well as enhancements to already-existing digital products. Count on us to provide your application's end users with an easy, captivating, and aesthetically pleasing experience under digital transformation solutions.
Our experts of user experience services and complicated interface design for disruptive online apps will work with you to integrate a variety of user flows into a product with a practical, user-friendly, and intuitive user interface, while adhering to the best practices for usability, compatibility, and accessibility.
A known challenge in designing a mobile app with a positive user experience, is to strike a balance between adhering to the norm and adjusting to make the application distinctive and original.
Our professionals use their extensive knowledge to produce flawless designs for iOS and Android applications that enhance devices and digital transformation solutions.
Also known as Dataviz, is the act of converting quantifiable information from text and statistics to graphical representations, including charts, dashboards, and infographics.
In order for the end-users to analyze and base their judgments on this data, dataviz typically involves comparing many datasets.
You may create concise, understandable dashboards out of complicated segmented information with the aid of our UX and visual designers. The information will be shown on dashboards with a sophisticated aesthetic that is tailored to the requirements of various user groups.
As part of our UI design services, we assist your end users in assimilating a challenging, or even overwhelming, amount of data in a visually appealing manner.
An essential step in the user experience creation process is to define the objectives and intentions of your users. Contrary to popular belief, conducting user research doesn't have to be expensive or time-consuming. Increasing the customer satisfaction rate will be the main priority.
Most user research methodologies may be used both offline and online, in conjunction with other services for user interface design.
Wireframing and Prototyping
Prototypes have several purposes. Mockups, prototypes (created in HTML or using InVision), animations, wireframes, and films, all aid in the rapid visualization and implementation of challenging concepts.
User-centered, data-driven design is fundamentally based on gathering information from actual users. The UI/UX team of experts at TransformHub, help you define application performance metrics, set up appropriate analytics tools, collect data, and adjust user flows in accordance with the KPIs whether you are already collecting analytical data about your application or only intend to.
Let facts and knowledge, not just educated assumptions, drive the development of your digital product. Alternately, make a quick pivot based on qualitative or quantitative research as well as the learnings from user interviews
Get in touch with our experts to get your queries resolved.
Benefits of Our UI/UX Services
Standardized Design Approach
Our experienced design team can help your concept come to life with the newest tools and technology, from straightforward event applications to scalable corporate software. We make sure the finished product appears and functions exactly how you want it to, with our well-established procedure and standardized design approach.
Quality In-House Standards
Being one of the best digital transformation companies in Singapore, our designers guarantee a high quality and prompt delivery of your product. We employ design processes, conduct thorough design reviews, and reuse the most effective techniques & resources. You work with a team of experts that is structured and skilled.
For all the key sectors, our design team has developed various software systems and apps. You may rely on their thorough root cause investigation, expertise in designing interface architecture and animation, in-depth post-analysis, and more. You'll receive a polished result that works well and looks great on all platforms.
Offering a variety of design services, including UX research, interaction design, comprehensive usability audits, and other design services, we always make sure that the end user is at the center of our design considerations.
For both, our clients, and end users, our professionals develop and produce digital experiences that are useful and engaging. At TransformHub, we prioritize your needs and take Accountability to address and meet your business requirements.
Looking for more information?
Request a quote for our UI/UX Designing Services.














Don't just take our word for it
Read what our customers say about us.
" Working with TransformHub again to build an insurance company has been exciting. The TH team's enthusiasm and contributions to our solutioning and build out have been pivotal to getting to where we are now and will certainly continue to be key to our success. I can't wait to share what's coming next! "
" Project team was extremely responsive, worked with us on tight timelines, evenings and even weekends to ensure delivery."
" Highly Ambitious team, Can Do attitude!. "
" Thank you for all your support and hard work so far. Getting to where we are has been a real achievement."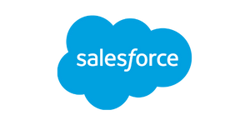 Contact Us
We are always open for a discussion