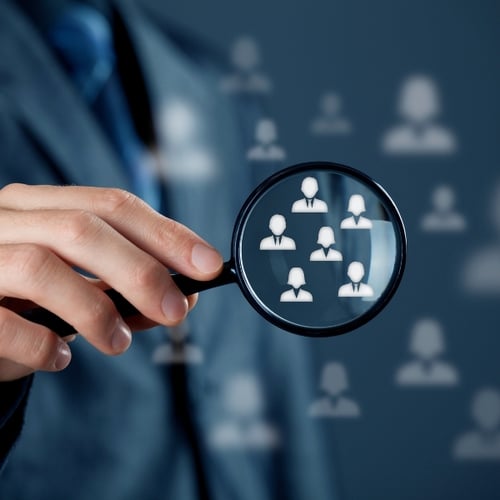 User journey-specific communications are essential to delivering great efficiency and optimizing ROI.
To provide the greatest customer experience and maximum return, customers need personalized messaging across their unique customer journeys. Businesses may better interact with their consumers by using communications ranging from early-stage awareness-raising to continuing retention and advocacy-focused communications.
With the use of data analytics, organizations may better decide the best course of action and, consequently, the greatest customer experience. Customer journey segmentation may assist businesses in improving targeting accuracy, expanding their market share, lowering support expenses, and boosting customer lifetime value (CLTV).
TransformHub's top digital transformation solutions and platforms actively involve clients at every stage of the customer experience, from obtaining new customers to maintaining valuable relationships with them.
User Journey Solution Stage:
Decide which life events you want to encourage with your brand and the goods and services you provide. Reach out to clients at the beginning of their journey and assist in understanding their needs. Determine the client segments (or clusters) that best meet your company's needs based on their habits and behavior.
Precision targeting is made possible by this, leading to more relevant interactions, more effective ad spending and execution, and better outcomes.
Make their interaction with your brand as customized as possible.
By engaging them in meaningful and appealing encounters, address their needs. Make it simple for people to interact with you and form a preference for your brand, which is essential throughout the customer journey's contemplation stage.
'Assist individuals in developing a relationship with your brand by being trustworthy and providing prompt follow-up. Using propensity modeling and scoring, determine a customer's likelihood to make a purchase. To increase the rate of client acquisition, enable more precise sales estimates and allocate resources based on ROI.
A consumer who receives personalized one-to-one marketing feels appreciated and welcomed as an individual. With digital support and alternate contact and information channels like chat, email, text, and social media, you can help your new customer through the onboarding process while saving money. A more successful onboarding process positions you for a successful customer relationship.
Make sure your customers are fully utilized from the start to maximize consumer activation. Keep an eye out for opportunities to market the solutions you have to offer as their behavior shifts or new demands arise. Continually seek new pertinent goods and services based on prior strengthened connections with comparable clients.
Put your clients on a route to a successful working relationship. You may increase customer lifetime value (CLTV) and revenue per client lifecycle by making a strong first impression.
It is more economical and profitable to keep loyal consumers than to find new ones. Keep customers engaged throughout the whole journey to maximize CLTV and increase revenue per customer. Recognizing, foreseeing, and acting in response to clients who are acting riskily or who are becoming less active is part of digital transformation solutions and user journey. By communicating with consumers via their chosen channels in a way that is pertinent and useful, you can bind them to your brand and reward their loyalty with tailored offers and deals on goods and services.
Consider making satisfied customers your brand ambassadors so they spread the word about your business. leading to an eventual higher reach.
Increase customer advocacy by raising CSAT scores, which will likely result in a higher net promoter score (NPS) from positive word-of-mouth and positive sentiment, by enhancing customer satisfaction levels across all stages of the customer journey with pertinent and considerate communications on every touchpoint based on Customer DNA.
Get in touch with our experts to get your queries resolved.
Advantages of Customer Journey Mapping
It's been said that unless you walk a mile in someone else's shoes, you'll never truly understand them. You may put yourself in your consumers' shoes and better comprehend their viewpoint by using customer journey mapping to achieve just that. Journey mapping offers other benefits in addition to better identifying the reality of your customers' experiences.
Provides an inbound perspective
Your ability to produce engaging and helpful content is essential to attracting potential clients through inbound marketing. Customer mapping provides insightful information about the preferences and attitudes of your consumers as they engage with your company's many elements and touchpoints. With this knowledge, you can adjust your content offering to more effectively draw in and keep qualified leads.
Encourages prompt service
You may anticipate possible sites of friction by outlining the client journey in detail. When required, you may then intervene to strengthen a positive client connection and alter your customer service approach accordingly. Being proactive increases the dependability of your brand and enables you to offer better support choices for any potentially challenging portions of the trip.
Identifies and refines target audiences
Finding and assisting potential consumers may be expensive, and when your leads don't turn into customers, all that money is wasted. You may more easily determine the characteristics of the customers who would be most interested in your services using a thorough customer journey map. You'll be in a better position to sell to the appropriate consumers if you comprehend their requirements, problems, and objectives.
Boost rates of client retention
A comprehensive understanding of the customer journey offers possibilities to enhance any areas that stand out as potentially troublesome for returning customers as well. The customer journey isn't just created for new consumers. You can discover people who might be considering leaving by using customer journey mapping. You might be able to find common problems throughout the paths of churned clients and then remedy them to encourage repeat business from potential consumers.
Gives your entire business a clear depiction of the user experience
As your business expands, it can be challenging to manage all the divisions. Sometimes, the objectives of sales and marketing may not be in line with one another or may not be pertinent to the needs or wants of your consumers. Your customer journey map encourages departments to work together toward a common goal. When used consistently throughout your company, it may serve as the foundation for making decisions, guiding goals, bolstering strategy, and uniting teams in order to improve the customer experience.
Looking for more information?
Request a quote for our User Journey Services.












Don't just take our word for it
Read what our customers say about us.
" Working with TransformHub again to build an insurance company has been exciting. The TH team's enthusiasm and contributions to our solutioning and build out have been pivotal to getting to where we are now and will certainly continue to be key to our success. I can't wait to share what's coming next! "
" Project team was extremely responsive, worked with us on tight timelines, evenings and even weekends to ensure delivery."
" Highly Ambitious team, Can Do attitude!. "
" Thank you for all your support and hard work so far. Getting to where we are has been a real achievement."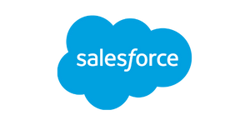 Contact Us
We are always open for a discussion