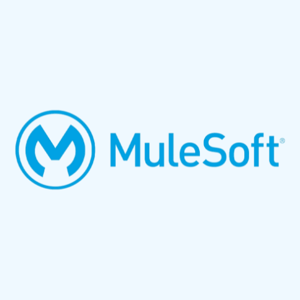 Since 2018, MuleSoft has been a Salesforce company. TransformHub uses MuleSoft to integrate all of a company's business systems, including apps, data, devices, and more, to help it accomplish Digital Transformation. MuleSoft focuses only on systems integration of experiences, goods, and services to assist IT and business users in swiftly connecting data from any system.
MuleSoft combines data to provide a unified customer picture, automates business processes, and creates linked experiences. Each integration becomes a reusable building piece when employing a contemporary API-led strategy. Organizations may use reusable processes to speed up IT delivery, boost organizational agility, and offer innovation at scale.
Being the Best Digital Transformation Solutions Provider, we understand that Digital Transformation is no longer a choice; it is a need.
Customers' expectations have altered as a result of technological advancements; they now want rapid, digital, on-demand experiences or they will go elsewhere. The greater the demand for Digital Transformation, the broader the delivery gap becomes. Many groups are attempting to address this enormous problem. MuleSoft and Salesforce have teamed up to assist.
Organizations are discovering significant new applications for previously isolated data sources as an increasing number of consumers and businesses incorporate online and mobile apps into their everyday routines. APIs are the tools that enable organizations to put that data to work, by motivating creative developers to build new business possibilities and improve existing products, systems, and processes.
A successful API may provide fresh reasons for existing and future consumers to engage with a company and connect with it on a personal level — as well as share their experiences with others.
TransformHub's API strategy, which was implemented under the MuleSoft umbrella, has helped the firm to boost customer interaction as well as create new products and channels that can be utilized in increasingly imaginative ways.
Learn how MuleSoft can help you move your company ahead – to a more productive, engaging, and lucrative future.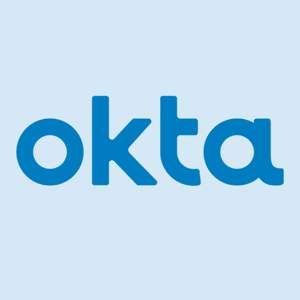 Okta allows anybody to connect to any app on any device. It's a cloud-based identity management solution that's also compatible with a variety of on-premises apps. IT can control each employee's access to any application or device with Okta. Okta is a cloud-based identity management solution that interfaces intimately with on-premises applications, directories, and identity management systems. It is safe, dependable, and thoroughly audited.
The Okta solution arose from the specific problems of how technology has evolved and moved in the face of increasing device variety, identity concerns, security, workforce mobility, vendor partnerships, and the exponential expansion of unique application possibilities.
Provisioning, Single Sign-On (SSO), Active Directory (AD) and LDAP integration, centralized user deprovisioning, multi-factor authentication (MFA), mobile identity management, and configurable rules for corporate security and control are just a few of Okta's capabilities.
The Okta Integration Network, a network of pre-integrated apps, brings all of these functionalities together (OIN). The OIN offers a variety of integration possibilities, including single sign-on (SSO) for all of the apps your employees use daily.
Active Directory and LDAP Integration Microsoft's Active Directory (AD) is the authoritative user directory that manages access to essential business applications in the vast majority of organizations. SaaS apps have their native user directories, and because they run outside the firewall, they are often beyond AD's reach. Users must remember several identities and logins as a result of this constraint, and IT is compelled to establish, manage, and map user accounts in AD and across their SaaS services. Okta addresses these issues with an AD SSO connection that is comprehensive, powerful, and simple to use.
LDAP and other on-premises identity managers are alternatives to Active Directory. Overall, the "Okta solution" overcomes any legacy identity management scheme's economic and technological restrictions. If you need to import and activate extra users or new apps, contact TransformHub, which works with Okta to expand your brand's restrictions.

AWS (Amazon Web Services) is Amazon's complete cloud computing platform, which comprises infrastructure as a service (IaaS), platform as a service (PaaS), and packaged software as a service (SaaS) products. AWS services may provide a company with resources like computational power, database storage, and content distribution.
Amazon Web Services (AWS) was founded in 2006 as an extension of Amazon.com's internal infrastructure for handling its online retail activities. AWS was one of the first firms to provide a pay-as-you-go cloud computing model, which expands to meet users' needs for computation, storage, and throughput.
AWS services are offered to clients through a worldwide network of AWS server farms. Fees are determined by a mix of consumption (a "Pay-as-you-go" model), hardware, operating system, software, or networking characteristics selected by the subscriber, as well as availability, redundancy, security, and service choices. Subscribers have the option of purchasing a single virtual AWS machine, a dedicated physical computer, or a cluster of both. Amazon offers certain security for subscribers (e.g., physical protection of data centers), but the subscriber is responsible for other elements of security.
Regardless of the application environment – conventional, hybrid, or cloud-native — TransformHub provides constant end-to-end monitoring. This implies that regardless of the architecture, you'll have the same depth and visibility.
Utilize current staff, procedures, and training on the AppDynamics platform for AWS or hybrid deployments to reduce the total cost of ownership. Get unified application monitoring on AWS, including Amazon EC2, Amazon ECS, Amazon EKS, AWS Fargate, and AWS Lambda, independent of the underlying environment. By using AI/ML to do root-cause investigation automatically, you can avoid warning storms generated by cascading failures in microservices and container settings. Customers may benefit from AWS's breadth of services and agility, as well as AppDynamics' real-time application performance monitoring, to speed up cloud migrations.
TransformHub - Your reliable source!
We are a team of professionals who are deeply devoted to technology and think information technology (IT) improves businesses. Considered amongst the Top Digital Transformation Companies in Singapore, TransformHub will design, integrate, and manage your whole IT infrastructure so that you may increase business efficiency, maintain continuity, and meet difficult problems. By enhancing your core business, we want to be the accountable partner you can trust. We grow as you do!