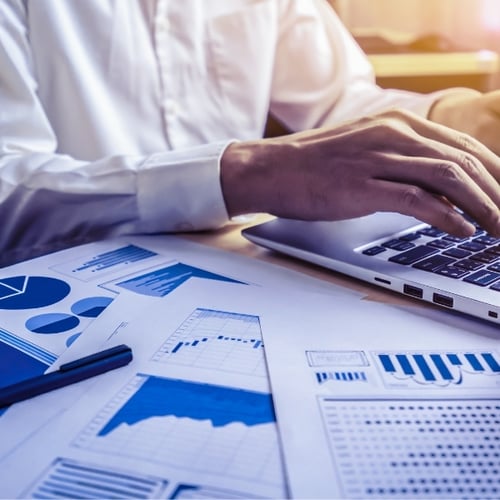 The field of Market Research is undergoing a massive technological shift. Numerous issues arise as a result of this transformation for both brands and research agencies. Defining the issue, choosing the best solution, putting the best technological tools in place to collect and distribute consumer data, and eventually obtaining useful insights. Given the abundance of options available for choosing the best solutions, all these difficulties have been heightened.
TransformHub, the best digital transformation services company, clears the way for you to gain clearer and quicker insights throughout the whole value chain. The research & analytics Solutions bring forward a smart blend of deep domain knowledge in market research and Analytics along with the core technology DNA of TransformHub, from process consulting and customer journey mapping to data capture, automations, analytics, reporting/dashboards to agile & actionable insights.
Research & Analytics makes use of the most recent technology, such as Robotic Process Automation, Enterprise Data Management, Mobility, and Digital Experiences.
Why is M

arket R

esearch N

ecessary?
You may discover a lot about your industry and competition by conducting market research. It informs you of how the consumers and clients you hope to attract feel about your company.
People frequently manage to get away with terrible ideas arising from simple estimates or assumptions, which is a worrying aspect of the industry, which is not the suitable way to move forward.
Choosing the best approach
Knowing exactly what your consumers want will help you plan your strategy.
Increasing user satisfaction
You may learn about consumer experiences and make changes as needed to satisfy their expectations by using the top market research services.
Get in touch with our experts to get your queries resolved.
TransformHub for M

arket R

esearch
TransformHub, an industry leader in market research consultancy and one of the best digital transformation companies in Singapore, uses primary research and data analytics to power its market intelligence solutions, which assess the shifting market trends.
It keeps firms informed about the achievements and tactics of rivals, which aid in the creation and forecasting of corporate policies. Utilizing cutting-edge data analytics and data visualization tools, we evaluate market potential when you use our market study services.
Our market intelligence and top digital transformation solutions assist businesses in being more customer-focused, comprehending market needs and consumer perceptions, gathering timely relevant data, enhancing upselling prospects, lowering risks, gaining market share, and establishing a competitive edge.
We are renowned for our cutting-edge technological solutions, and superior customer and product delivery.
Looking for more information?
Request a quote for our Market Research Services.
Business S

trategy
TransformHub specializes in developing competitive strategies to meet corporate objectives, enhance customer satisfaction, draw in new clients, and boost productivity.
By developing a multi-channel marketing plan based on constant market evaluation with a focus on costs, and differentiating products and services to promote business excellence, our business intelligence consultants discover target markets. Business is not the same as it was or will be in the future. As a result, we develop company plans that are adjustable, agile, and based on the most recent data, which makes us one of the top digital transformation companies in Singapore.
Plan acquisition and partnership plans, look at domestic and international markets based on our assessment of product fitting, and comprehend expansion choices

New technologies are used to increase income while identifying gaps and integrating digitalization into corporate strategy.

Review sales and marketing tactics to improve team synergy and use automation to significantly increase the efficiency of present operations
Exclusive insights for business transformation
Our strong and thorough market research services assist companies in locating growth opportunities, achieving optimum research coverage, and developing a competitive strategy based on a comprehensive understanding of their target market.
In order to obtain market information, our market research consulting uses the appropriate methodology across primary and secondary sources. With the help of the underlying data, our industry specialists and consultants provide personalized market research data and useful insights. Finally, we use cutting-edge BI & visualization tools as part of our market research solutions to showcase our results.
We provide a full range of market research as part of digital transformation services in Singapore and deliver with the highest level of quality, from cutting-edge custom online communities and panels for today's tech-savvy consumers that help you connect with your customers in new, more relevant ways to questionnaire design, survey programming, and data crunching & reporting.
As in today's consumer-centric tech world, we believe that marketing research must be quick-moving, dynamic, and constantly changing. It is crucial to embrace new consumer technologies and incorporate them into methodologies and tools so that we can connect with people and communicate with them in new and more relevant ways, resulting in better insights and understandings.













Don't just take our word for it
Read what our customers say about us.
" Working with TransformHub again to build an insurance company has been exciting. The TH team's enthusiasm and contributions to our solutioning and build out have been pivotal to getting to where we are now and will certainly continue to be key to our success. I can't wait to share what's coming next! "
" Project team was extremely responsive, worked with us on tight timelines, evenings and even weekends to ensure delivery."
" Highly Ambitious team, Can Do attitude!. "
" Thank you for all your support and hard work so far. Getting to where we are has been a real achievement."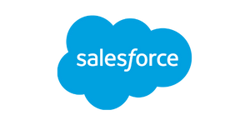 Contact Us
We are always open for a discussion