Digital Transformation Services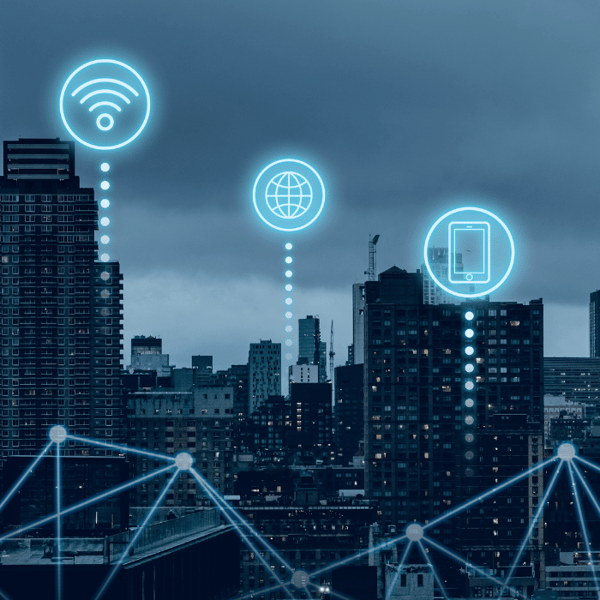 Advance From Digitization To Digital Transformation With The Best Digital Transformation Company
How far into your Digital Transformation journey is your business? Are you looking for ways to bring speed and scale to your business? Do you know how and where to begin?
If the answers to these questions are irresolute, then you need to reach out to us!


TransformHub
is one of the best Digital Transformation companies that can digitally accelerate your business and add value to your efforts. Our technical experts work with you to deliver the data and insight you need to empower your operations.
At
TransformHub
, we offer Digital Transformation services as an amalgamation of numerous projects that will transform your organization's every aspect, making it completely digital.
Want to know, how can you undergo Digital Business Transformation?
Building a thriving future with open APIs for Banks
Open Bank APIs open routes for collaboration between banks and fintech service providers, who can use secure and controlled financial data to build feature-rich offerings. If you are a fintech looking to expand your reach, count on us for:
Robust IT security measures and ensuring compliance
Standard query and transaction capabilities
RESTful APIs and open banking API framework
Building Banking As A Service
Product Engineering (Web, Mobility, UI/UX)
Product Engineering helps you keep pace with the changing technology ecosystem and create future-ready solutions. We at TransformHub, being the Best Product Engineering Services Provider, offer augmentation and deliver the product through the agile methodology. You can trust us for:
Inhibiting product ideology
Executing product assessment, design and development
Performing product engineering and testing
Accomplishing product migration
Offering continuous support
RPA (Digital Process Automation)
Robotic Process Automation (RPA) service from TransformHub is designed to help organizations integrate RPA with technologies like AI, ML, and knowledge-based systems to drive digital business transformation and reduce operational costs. We assist you with:
Enhancing enterprise productivity and scalability
Assessment and prioritization of automation opportunities
Cross-platform integration
Data & Analytics
Data & Analytics are the key to running a successful business. We, as a renowned digital transformation consulting firm, boost your ability to process a large volume of data and make profitable business decisions. Our experts help you in:
Promoting technology adoption
Binding strategy to business outcome
Enabling digital acceleration
Cloud Engineering
Cloud Engineering helps you gain an edge over competitors. Combining business understanding, technology, consumer insights and ecosystem partnerships, we deliver secure and scalable cloud engineering services to drive business acceleration. Let us reduce your IT infrastructure need and make you cost effective by:
Bringing stability and security in fragile systems
Bringing innovative technologies
Flexibility in scaling resources
DevSecOps
DevSecOps services from TransformHub are a combination of development (both software and application) and operations intended to bring a pivotal change. Our digital transformation solution helps you bring stability of operating environments, cut the development time, and get faster feature delivery. We can lend you a hand in:
Continuous integration and development
Collaborating people and process
Self-steering for better solutions
Building and configuring automation
Quality Assurance & Testing
Quality Assurance & Testing services from our digital transformation consulting firm helps you build quality software to provide your end customers with the best experience. TransformHub is a team of high achievers who make sure your product works seamlessly to your customers' satisfaction. Under this service, we help you with:
Tracking progress in the development stage
Assuring system completion
Monitoring product-level quality
Strategizing and implementation of processes
TransformHub is a one-stop solution to your Digital Transformation and automation needs. We offer the Best Digital Transformation Services.
Today's fast-moving environment needs a company to adapt quickly to survive. A Digital Transformation agency like ours is an adept in emerging technologies such as Artificial Intelligence, Cloud Computing and can be your partner in bringing speed and scale to your business.
Awesome Designing Solutions
TransformHub offers delightful digital designing solutions to businesses operating across devices for making the job easier for a modern-day user.
Profound Development
TransformHub's digital capability for developing scalable platforms allows businesses to integrate the solutions with agility for collaborations
Apt Consulting
TransformHub's consultants offer thorough consultation based on identifying innovation opportunities and executing initiatives delivering success among the competitors.
Analytics-Based Solutions
Our staff uses analytics to devise a customized user acquisition strategy to succeed and survive globally











Don't just take our word for it
Read what our customers say about us.
" Working with TransformHub again to build an insurance company has been exciting. The TH team's enthusiasm and contributions to our solutioning and build out have been pivotal to getting to where we are now and will certainly continue to be key to our success. I can't wait to share what's coming next! "
" Project team was extremely responsive, worked with us on tight timelines, evenings and even weekends to ensure delivery."
" Highly Ambitious team, Can Do attitude!. "
" Thank you for all your support and hard work so far. Getting to where we are has been a real achievement."






Contact Us
We are always open for a discussion