Technology Drives Innovation, We Drive Accountability in Our Technology
The reason TransformHub is renowned for providing the best digital transformation services in Singapore is because we have everything under one roof that is required to launch your product.
Our team of product engineers and designers provides the following services:
Cross-functional engineering competence -

TransformHub can design and create a wide range of products by utilizing the knowledge and experience of a team made up of engineers from different disciplines, addressing the process by weighing a wide range of ideas, tools, opinions, and tactics.

Program management -

TransformHub meticulously monitors each step of the development process, from the initial concept through the production of the finished product in large quantities. We make sure that every team working on the project is aware of the objectives and is able to work harmoniously together.

Advanced methods for tackling problems -

We have insights into predicting and resolving production-related snafus that might interfere with the development process and delay production schedules because of our broad knowledge, which encompasses the design and manufacture of many different types of goods.

Expertise of several different markets -

TransformHub has offered its full-service product design and development skills to companies in a variety of industries, from the aerospace sector to the medical sector. No matter what sort of product must be produced, we, the best digital transformation company, have the background necessary to manage just about any project effectively.
To guarantee that we take your product to the next level, whether that means tailoring it to your specifications, or refining the design with authorized revisions, we engage with your internal team while maintaining transparent lines of communication.
Product Engineering
We help you build domain-driven product offerings engineered by us, and open integrations with ecosystems in an agile approach to ensure high quality. We have great expertise and capabilities to help you discover a suitable business transformation with Product Engineering. We deliver a stable product by moulding customer's needs as per their business objectives.
Digital Transformation & Automation
TransformHub's Best Digital Transformation Services, with its unique, insight-led, process, enables organizations to realize digital capital from business outcomes. We build resilient systems with improved security and high performance. We provide domain-driven business solutions, asynchronous and event-driven technology, and data services. With data-driven agile solutions and scalable integration, we drive business success through the Best Digital Technologies that slope up new acquisitions.
DevSecOps
Being the Best DevSecOps Consulting Services in Singapore, we deliver comprehensive DevSecOps services that help you evolve and keep up with the pace of the changing digital world. DevSecOps provides considerable agility to roll out improved business solutions. We implement DevSecOps with Security in perspective. Along with this, we adhere to best practices for managing and hosting Micro-services and Containers.
Data & Analytics
Data & Analytics provides insights, industry trends, and future opportunities where you can grow. We create reusable data analytics frameworks, including ingestion, processing, correlation, and visualization. Advanced analytics like neural networks and self-learning capabilities lift you in the longer run. We also implement AI capabilities for data analytics, facial recognition, biometrics, NLP, and conversational bots.
Cloud Engineering
Cloud Engineering promises a great future, and many organizations have already started to embark on a Cloud-first approach. Our Cloud architects resolve complex business problems resulting in optimized systems. We assess your current state of technology, strategize the process, and implement the right cloud infrastructure for our clients.
Quality Assurance & Testing
The quality of software can have a direct impact on profitability. Quality Assurance & Testing in SDLC is significant to increase efficiency and deliver stable software. We help you improve the quality, reliability, and durability of deliverables through proper testing methods. We aim to improve the quality, reliability, and durability of deliverables through appropriate testing methods.
How TransformHub Can Assist Your Business
Get in touch with our experts to get your queries resolved.












Looking for more information?
Request a quote for our Technology Services.
Don't just take our word for it
Read what our customers say about us.
" Working with TransformHub again to build an insurance company has been exciting. The TH team's enthusiasm and contributions to our solutioning and build out have been pivotal to getting to where we are now and will certainly continue to be key to our success. I can't wait to share what's coming next! "
" Project team was extremely responsive, worked with us on tight timelines, evenings and even weekends to ensure delivery."
" Highly Ambitious team, Can Do attitude!. "
" Thank you for all your support and hard work so far. Getting to where we are has been a real achievement."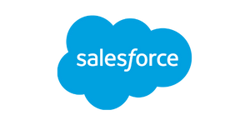 .
Ever Growing Technology
Contact Us
We are always open for a discussion