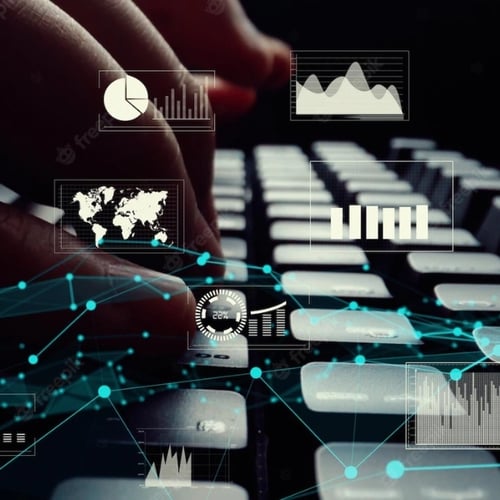 With game-changing, cloud-enabled scalability, self-service capability for democratized access, and quicker time-to-market for new data products, TransformHub's modern data architecture services are revolutionizing the industry. Being among the best digital transformation companies, we make sure that our clients have up to date, curated, cross-silo enterprise data that produces a single version of the truth as part of our data management services.
We emphasize that our data architecture services are the three-legged stool supporting your people, processes, and technology. Modern data architecture organizations undoubtedly demand top-tier competence in both business processes and cloud-based technology. TransformHub creates and implements data architecture frameworks that allow your company to successfully use the new procedures and technological resources.
With good change management concepts incorporated into the framework, TransformHub's modern data architecture professionals quickly create, test, and calibrate your cloud-based big data platform architecture while working on-site as a collaborative member of your client team. Our tried-and-true method assists your company in building a solid, insight-driven business that can expand upon its successes through internal and external enterprise relationships and quickly scale up for shifting business requirements.
Here's why o

ur cutting-edge data architecture services are unique:
Roadmaps and Strategy:

Cloud-native or lift-and-shift? TransformHub assists in developing the best plan by comprehending your vision, With the use of appropriate technology, our team of experts work on your business requirements and guarantee best outcomes.





Accelerators:

TransformHub creates and employs proprietary solutions that automate laborious tasks.





Local presence/global scope

- Our on-site experts collaborate closely with your team to gain a thorough understanding of the issues relating to people, processes, and technology. In order to deliver the appropriate amount of team depth, economy, and two- and three-shift coverage, our offshore teams collaborate closely with on-site experts.





Approach:

We approach projects equipped with design patterns, frameworks, and, frequently, code that is specifically designed to address common industry difficulties.
Get in touch with our experts to get your queries resolved.
Characteristics of

an E

ffective

D

ata

A

rchitecture
User-driven:

Previously, data was static and only a small number of data scientists and IT professionals had access to it. Decision-makers just received what was available, not always what they desired or required. Business users can safely specify needs for modern data architecture because data architects can pool data into a data lake or data warehouse and develop solutions to access it in ways that support business goals.





Built on shared data:

Data structures that promote collaboration serve as the foundation for effective enterprise data architecture. By merging data from various areas of the company and, if necessary, external sources into one location, good data design removes silos by removing competing copies of the same data. In this setting, data is viewed as a shared resource by the entire firm rather than being traded between business divisions or hoarded.





Automated:

Automation gets rid of the friction that makes configuring legacy data systems difficult. Utilizing cloud-based tools, data processing operations that once took months to develop can now be finished in a matter of hours or days. Automation helps the architect to easily construct data pipelines to offer various data if a user requests access to it. Data architects may swiftly incorporate fresh data into the architecture as it is sourced.





AI-driven:

Smart data architecture uses machine learning and artificial intelligence to adapt, warn about, and suggest solutions to changing circumstances. Data types can be identified, faults in data quality can be found and fixed, structures can be created for incoming data, relationships can be found for new insights, and relevant datasets and analytics can be suggested.



Elastic:

Elasticity enables businesses to scale up or down as necessary. Your best friend in this situation is the

cloud

because it enables on-demand scalability in a fast and economic manner. Elasticity frees administrators and data analysts from having to precisely calibrate the capacity or overbuy hardware to keep up with demand, allowing them to concentrate on troubleshooting and problem-solving.



Simple:

The most effective data architectures are simple. Make an effort to keep data assembly frameworks, data platforms, data mobility, and analytical platforms simple.



Secure:

Modern data architecture incorporates security by limiting data access and guaranteeing that sensitive data is only accessible to those who have a business-defined need to know. In addition to identifying potential threats to data security, good data architecture also ensures legal compliance with regulations.
Looking for more information?
Request a quote for our Data Architecture Services.
Three

P

ractices

to

G

et

G

oing
Business leaders should prioritize the following factors when creating a data architecture strategy:
The process is driven by collaboration:

An organization's business and IT departments must work together to achieve common objectives and outcomes, which is ensured by good data architecture. Data architects create a route for sourcing and making accessible the data that decision makers determine will have the greatest commercial impact.





Prioritize data governance:

Data must be of the highest caliber, highly relevant, and tailored to particular business requirements. As data stewards, use your internal expertise to validate and purify organizational data. Create a network of stewards that can improve data quality for all.





Agility is enabled via adaptability:

It's best to avoid being dependent on one particular technology or fix. The design ought to be able to accept and adjust to new technologies as they enter the market. Platforms, tools, and data types can all change. So, a good data architecture must be flexible enough to accommodate these inescapable changes.
Data Architecture and TransformHub
Over the past ten years, big data has proliferated, and it will only continue to grow in size and speed. Legacy approaches of data collection, storage, distribution, and use, are no longer effective because they are too laborious and slow to satisfy the needs of contemporary businesses and consumers. Tools and methods have improved, nevertheless, giving organizations a competitive advantage in how to gather and use data that is pertinent to their requirements. We are the best digital transformation services company and are here to assist you at every step of your data architectural journey.
Data architecture is the architectural framework for standardizing data collecting, data mining, and data utilization across the organization, enabling quick and reasonably priced access to high-quality, pertinent data for all data users. By bridging the gap that has traditionally existed between business leaders and IT, data architecture gives them a platform to make sure that technology and business strategy are in line to advance the company.
When you're prepared to get going, get in touch with TransformHub, the premier platform for contemporary data management.












Don't just take our word for it
Read what our customers say about us.
" Working with TransformHub again to build an insurance company has been exciting. The TH team's enthusiasm and contributions to our solutioning and build out have been pivotal to getting to where we are now and will certainly continue to be key to our success. I can't wait to share what's coming next! "
" Project team was extremely responsive, worked with us on tight timelines, evenings and even weekends to ensure delivery."
" Highly Ambitious team, Can Do attitude!. "
" Thank you for all your support and hard work so far. Getting to where we are has been a real achievement."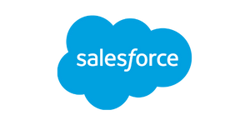 Contact Us
We are always open for a discussion