TransformHub For Startups
We identify you, we care about you, and we take
Accountability
for you.
Get 40 hours of FREE consultation for your business!
Launching a business comes with a lot of risk and excitement. It brings its fair share of challenges and hurdles that may seem very overwhelming.
That's where TransformHub comes in. We are a Global Digital Solutions Company offering the Best Digital Transformation Services to companies who wish to grow and prosper in recent times.
We are here to learn in-depth about your business, study the challenges you face, and take complete Accountability for making your vision come to life. We make sure that our services bring measurable value to the client's business.
With us, get Global Expertise and Quality at just a fraction of the cost.
.
Our Services
Transform your business through our top-notch digital transformation services.
Digital Transformation
Empower your business to create customer-first digital experiences
DevSecOps
Enhance work load optimisation and infrastructure capabilities from design to development to support
Product Engineering
Delight your customers with an intuitive and razor-edged design
Data Analytics
Maximise profitability with real-time insights and predictive analytics through our Data Engineering partnerships
Cloud Engineering
Experience absolute scalability with zero-touch infrastructure automation
Quality Assurance and Testing
Set higher standards with cross-functional and perfection-driven testing
Engagement Model
Achieve business goals through adaptable and tweaked engagement models
Pick The Plan That's Right For You
Silver
150 Man-Days | 12 Weeks
Additional Man-Days
US$ 275/Man-Day
Gold
300 Man-Days | 20 Weeks
Additional Man-Days
US$ 250/Man-Day
Platinum
450 Man-Days | 25 Weeks
Additional Man-Days
US$ 225/Man-Day
Man-Days must be consumed by the customer within the calendar duration of the project, if unable to consume then the remaining Man-Days will expire.





Any extra Man-Days after the usage of allocated Man-Days will be charged on the actuals as per the applicable Man-Day rate given in the plan.





Total Man-Days = SDLC efforts + Build efforts. SDLC efforts are kept minimal and are nonavoidable for any project.





Customers can upgrade the plan anytime from Silver to Gold to Platinum, if required. Any consumed Man-Days will be adjusted from the

upgraded plan.





1 Man-Day = 1 resource working 1 day, full-time.




2 Man-Days = 2 resources working 1 day, full-time.




Weekly report of usage and balance of Man-Days credit will be shared with customers.


Get in touch with our expert to get your queries resolved.

Accountable

BFSI Expert

Competitive Rates

Certified Engineers
Innovation Driven

Purpose Driven

ISO 27001 & 9001 Certified
ISO 27001 & 9001 Certified

Multi-Award Winner

Great Place to Work Certifed

™
Great Place to Work Certifed™
Transformers
Our DIGITALLY READY Consulting team has a hands-on experience with global leaders like DBS, Citi, ABN Amro, Deloitte, Morgan Stanley, Nomura, Standard Chartered, and more!












Don't just take our word for it
Read what our customers say about us.
" Working with TransformHub again to build an insurance company has been exciting. The TH team's enthusiasm and contributions to our solutioning and build out have been pivotal to getting to where we are now and will certainly continue to be key to our success. I can't wait to share what's coming next! "
" Project team was extremely responsive, worked with us on tight timelines, evenings and even weekends to ensure delivery."
" Highly Ambitious team, Can Do attitude!. "
" Thank you for all your support and hard work so far. Getting to where we are has been a real achievement."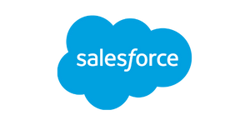 Contact Us
We are always open for a discussion