FinTech Mobile App Development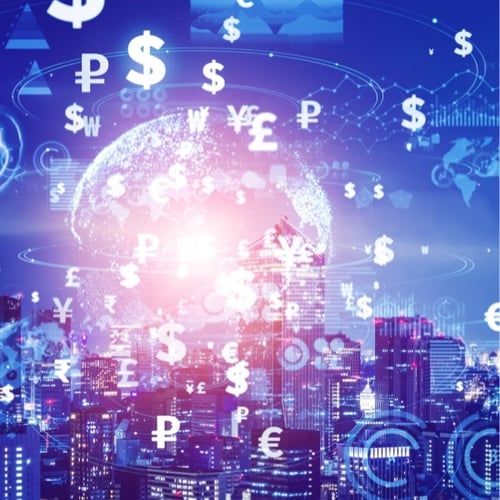 We redefine how people invest, pay, and purchase. To assist you in developing cutting-edge financial solutions, we bring to the table our in-depth expertise in the FinTech industry and world-class engineers.
The consumer interest in FinTech apps is enormous. Customers now prefer using online transaction methods for loans, insurance, crowdfunding, money transfers, and many other things over traditional means.
We deliver our clients with reliable and secure FinTech software solutions, taking accountability as the top FinTech app development company.
TransformHub's

FinTech Software Development Solutions
We provide you with the most robust, scalable, and high-performing FinTech solutions by creating them from scratch or redesigning your current ones as a top provider of financial software.
Our highly skilled FinTech software developers have an in-depth understanding of the financial sector and create products that enable end users to acquire information about their assets, such as portfolio values, holdings summaries, and insights.
We create Know Your Customer (KYC)-integrated technology systems that effectively handle all KYC regulatory compliances and policy requirements starting with client onboarding and continuing throughout the client lifetime.
Strategies for preventing fraud
Our security-first approach to development for financial apps centers on protecting Domain and IP access, making sure that all out-of-the-ordinary variations in user profiles and transactions are monitored and mitigated in real-time.
Software for wealth management
We provide a comprehensive method for managing money by comprehending what it implies to everyone. Your clients will have a way to track, manage, and increase their money.
Millions of customers use our digital wallet applications to send money to friends, family, and banks right inside the app using cards, cell numbers, QR codes, and NFC.
We assist insurance firms in developing a multipurpose app intended at delivering an enhanced experience through a multiplatform, intuitive mobility solution for agents, clients, and partners on the go.
We are experts in creating dynamic payment systems that integrate numerous payment channels. We build sophisticated payment processors that support real-time transactions regardless of concurrency rates.
Our accounting mobility solutions are made to handle all types of financial data, including financial operations, obligations, monetary assets, and moveable assets.
End-to-end banking solution
We provide banks with a secure environment, performance-based microservice architecture, and a product developed using a lean approach.
Software for lending & mortgage
For the top markets in the world, we have expertise in creating sophisticated lending and mortgage solutions, including numerous domain-centered solutions, including mortgage calculators, initial offering mechanisms, automated advice platforms, and legal maintenance tools, have been developed and put into use by our company.
Solutions for stock trading and robotic advice
TransformHub, counted among the top FinTech app development firms, creates tools that help investors manage their portfolios more effectively. The solutions we provide are tailored to continuously satisfy the demands of investors.
Get in touch with our experts to get your queries resolved.
Our

A

pproach to

FinTech

A

pp

De

velopment
We work with you to develop your concept and make sure the finished result supports your corporate objectives. Next, we draft a plan that includes the necessary tech stack, APIs, code libraries, and auxiliary tools like AI, ML, or blockchain.
We prototype and iterate based on usability input to produce a clickable wireframe. Our UI designers enhance aesthetics once the UX has been adjusted to produce a compelling look and feel that increases conversion.
Our developers code the software in accordance with the Agile principles. This entails building scalable, high-quality code while considering PCI compliance, bank-level encryption, ML, AI, and frequent check-ins with you.
Unit tests, security tests, performance tests, and automatic and human testing are all part of this phase. Additionally, we check for issues like typos, brand compliance, responsiveness, and broken links.
We provide the source code as well as assistance with the app submission process with our FinTech mobile app development services. We can assist you with managing the launch and upkeep of the app, keeping its features and source code current.
Looking for more information?
Request a quote for our FinTech Mobile App Development Services.
TransformHub for FinTech Mobile Applications
Individual cooperation and direction
Our skilled developers select the ideal technology stack to guarantee that your FinTech application keeps expanding and is still flexible enough to respond to market developments.
Design, development & Maintenance: All in One
When designing and finishing the UX of your application, we employ a proprietary framework that ensures an engaging user experience and increased KPIs in line with your business objectives.
Cross-platform development
Your clients are certain to adore it when their preferred applications are available across all their devices. We create financial software for desktop, mobile, and other devices including tablets and smartwatches.
Dedicated to compliance and security
We are dedicated to developing FinTech applications that are PCI compliant and use security measures that are on par with those used by banks.
We are a specialized finance app development business and take accountability for you to navigate all the complexities of the market. We work with you to digitally adapt your Fintech concept, both on a white-label and bespoke basis.
We assist you in developing a vision for an open FinTech ecosystem that provides prompt and practical service to your clients. In addition, we offer highly accessible solutions with a focus on safe development, industry laws, and compliances using our expertise in market research and microservices architecture. Start your FinTech development journey with us!












Don't just take our word for it
Read what our customers say about us.
" Working with TransformHub again to build an insurance company has been exciting. The TH team's enthusiasm and contributions to our solutioning and build out have been pivotal to getting to where we are now and will certainly continue to be key to our success. I can't wait to share what's coming next! "
" Project team was extremely responsive, worked with us on tight timelines, evenings and even weekends to ensure delivery."
" Highly Ambitious team, Can Do attitude!. "
" Thank you for all your support and hard work so far. Getting to where we are has been a real achievement."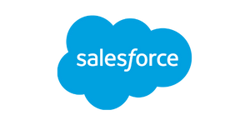 Contact Us
We are always open for a discussion