CRM App & Software Development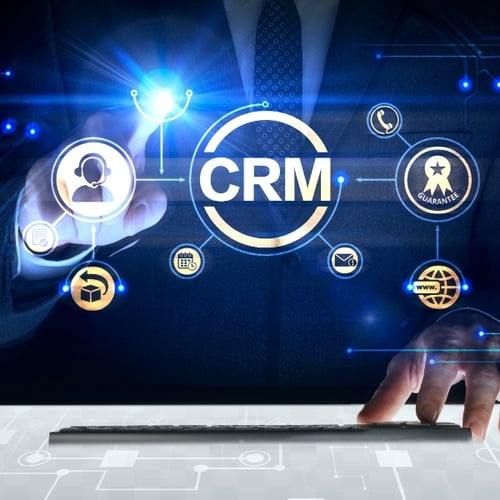 By maximizing sales cycles, marketing tactics, upselling, and utilizing customer-related data and analytics, customer relationship management software allows enterprises to streamline the efficiency of their operations.
We are continually increasing our knowledge and skill set in CRM solutions for many industries and sectors in order to assist you in achieving quantifiable business outcomes with CRM development and implementation services.
One of the best methods to protect your business against market turbulence and financial threats is to maintain excellent customer connections. Perfect customer relationship management is ensured by the creation of bespoke, Strategies alone won't be sufficient to meet the changing needs of a company until they are complemented with automated solutions. It necessitates using the best custom CRM development companies.
As one of the top software development firms offering the best digital transformation solutions, we monitor emerging technological trends and assist our clients in staying one step ahead of the competition.



Benefits of CRM App & Software Development
Uses the most recent technology and is specifically created to match the client's unique business needs.
Ensures that the program scales as needed to support your business's development and aids with long-term program maintenance.
Investing in the creation of bespoke business apps offers significantly more advantages than buying a pre-made product/solution.
CRM applications are flexible to accommodate varying demands.
Businesses that use a variety of software systems might benefit from using a single specialized software application.
Ensures the highest level of security to make the software systems less vulnerable to assaults.
Get in touch with our experts to get your queries resolved.
TransformHub

for CRM App and Software Development
TransformHub being among the top digital transformation companies for developing CRM app and software systems, comes with a dynamic team of experts ensuring the use of the latest tools, technologies, and best practices to create CRM applications. We aim to facilitate and streamline your company's process once we identify your business requirements.
We combine HubSpot, SFA, NetSuite, and WhatsApp products with CRM programs to provide capabilities for 360-degree customer relationship management. Through numerous channels including WhatsApp and email, and by integrating AI into CRM, our development services provide real-time accessibility for CRM users all over the world.
Our CRM migration services guarantee a seamless transfer of data from old to new CRM systems while strictly protecting data integrity.
CRM platform customization
We leverage an ever-growing tech stack to provide specialized CRM solutions with all the functionalities found in a corporate CRM application. These tools help organizations increase sales and meet their objectives for client retention.
We create customized mobile CRM applications to speed up turnaround times and streamline operations. Users get real-time updates that allow quicker responses.
CRM implementation services are provided to a variety of sectors from on-premise to cloud implementations. We excel in creating thorough customer reports that include particular client segments. With automated data input and reporting, our knowledge of robotic process automation (RPA) improves the entire CRM experience.
Our unique solutions for CRM software include the setup and transfer of CRM systems like Salesforce, Microsoft Dynamics, Zoho and OrangeCRM. Additionally, they include analytical capabilities that correlate customer data to support product development, enhance marketing initiatives, and boost sales efforts.
Every project begins with an extensive study of the present CRM capabilities of our client. It helps determine whether the CRM system can assist sales activities by providing effective and useful CRM dashboard information.
Looking for more information?
Request a quote for our CRM App & Software Development Services.












Don't just take our word for it
Read what our customers say about us.
" Working with TransformHub again to build an insurance company has been exciting. The TH team's enthusiasm and contributions to our solutioning and build out have been pivotal to getting to where we are now and will certainly continue to be key to our success. I can't wait to share what's coming next! "
" Project team was extremely responsive, worked with us on tight timelines, evenings and even weekends to ensure delivery."
" Highly Ambitious team, Can Do attitude!. "
" Thank you for all your support and hard work so far. Getting to where we are has been a real achievement."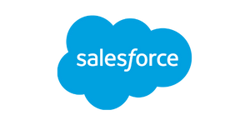 Contact Us
We are always open for a discussion