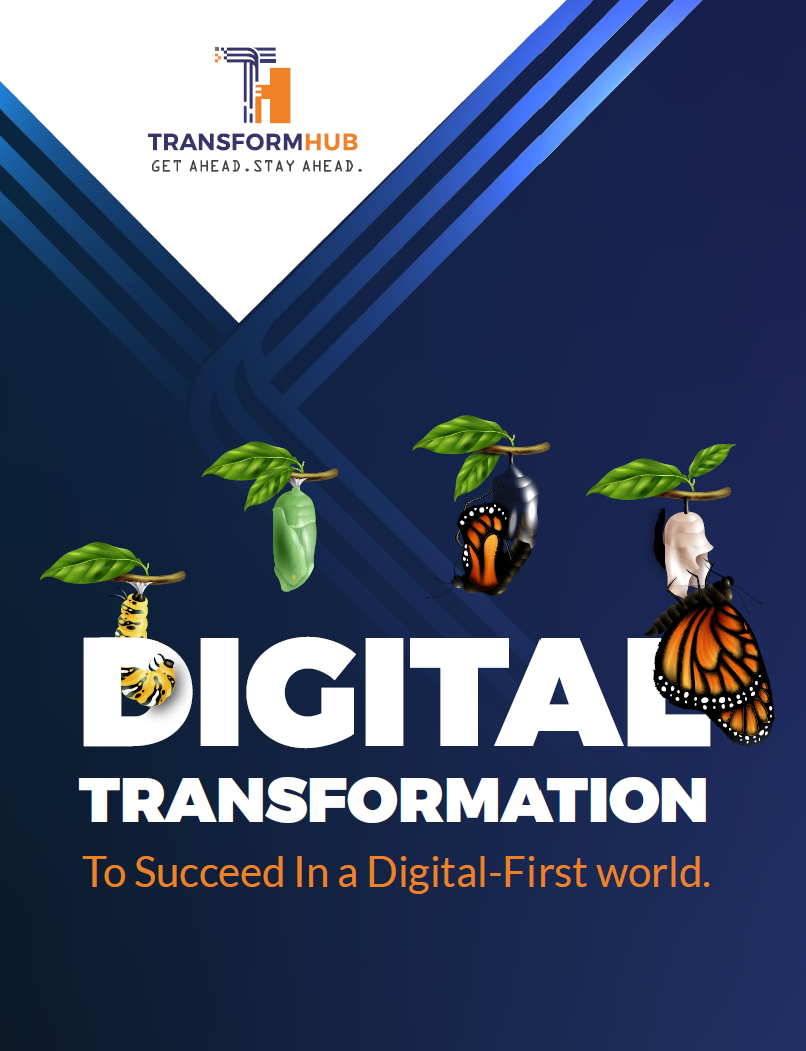 Digital Transformation Priorities: in an era of Digital Well-being
Digital Transformation is imperative for organizations. Businesses need to act now. It is not entirely about technology; instead, it is a synthesis of innovation, technology, and human capabilities.
Digital transformation is not a one-time event but a continual process that demands planning and execution of projects while contending with multiple hurdles. Transform Hub advises financial and banking institutions to strengthen their digital applications and put more effort into updating their digital transformation plans to better the client experience.
We've compiled a guidebook based on our extensive expertise dealing with finance, banking institutions, e-commerce, supply chain, and logistics organizations to assist you in making the best selection for your Digital Transformation journey.
What you will learn in this E-book:
Propositions for Digital Transformation
Common Mistakes to Avoid while Planning Transformation
Strategies to Cross Roadblocks to a Successful Transformation
How to Keep Track of your Progress
Download Now
Get This E-Book Straight To Your Inbox: