Get Ready to Bring In A Transformation In Your Business. Stand Out with TransformHub.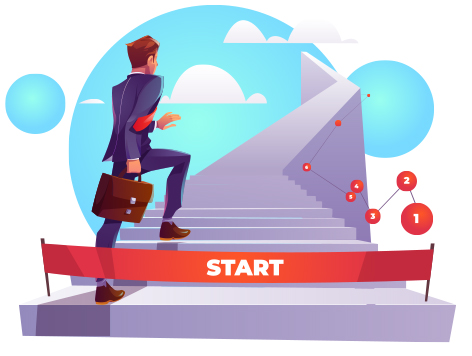 Founded in 2019, TransformHub has come a long way in fulfilling the digital needs of many organizations, be it DevOps, Cloud Engineering, or Quality Assurance, we have achieved excellence in everything we offer. Our passion insists us to go the extra mile and let our clients achieve business growth with outputs having more significant ROI. We look to Serve Customers worldwide and are thrilled to be a reliable partner that you can always look up to.
KNOW MORE ABOUT
WHY CHOOSE TRANSFORMHUB
What makes us exceptional is the pride we take in the solutions we deliver. Know about four pillar stones that we strive to imbibe in our offerings no matter what.

VISION
To become the world's most trusted partner for bringing in digital transformation for their enterprises and assuring a fine end Quality in their offerings.

MISSION
To meet our customers' expectations with bespoke and innovative services around Digital Transformation. We thrive to evangelize futurism with disruptive technologies.

CORE VALUES
Our core values are to gain trust and perform with precision and passion, shaping your company's future and creating sustainable growth.

LEADERSHIP TEAM
Monitoring the operations and resources and bringing out the best from them can benefit our customers in the long run with a farsighted approach.
CONTACT US
We are always open for a Discussion
Wondering where to get your forthcoming project worked upon. We are just a call or message away. Take a moment to fill in your details, and we will get in touch with you.
KNOW ABOUT OUR
LEADERSHIP TEAM
Our core team members are the inspiration behind the world-class offerings we have for our customers, and hence it's a pleasure to introduce them.
AWARDS
"Excellence is all about uncommonly doing a common thing."
It is imperative to keep the team motivated by taking some time to recognize the stellar work they have performed. We have been the receivers of some of the top awards when our efforts have been identified after reaching a vital goal successfully.
Appreciation Awards go a long way in showing your clients that your efforts have been noticed.